The International Lead Poisoning Prevention Week of Action (ILPPWA) takes place annually in the last week of October since 2013. This year, the University of Nairobi through the Department of Chemistry had a privilege and honor to host the event which was done both physically and virtually on the 29th October 2021. Kenya joined the global community in marking the 9th ILPPWA between 24th and 30th October, 2021. The activities served as a platform to enhance efforts to eliminate lead in paint. This is in recognition of the established East Africa Paints and Allied Product Standards of legal limit of total lead content of 90 ppm maximum to regulate lead in paint in the East Africa Region.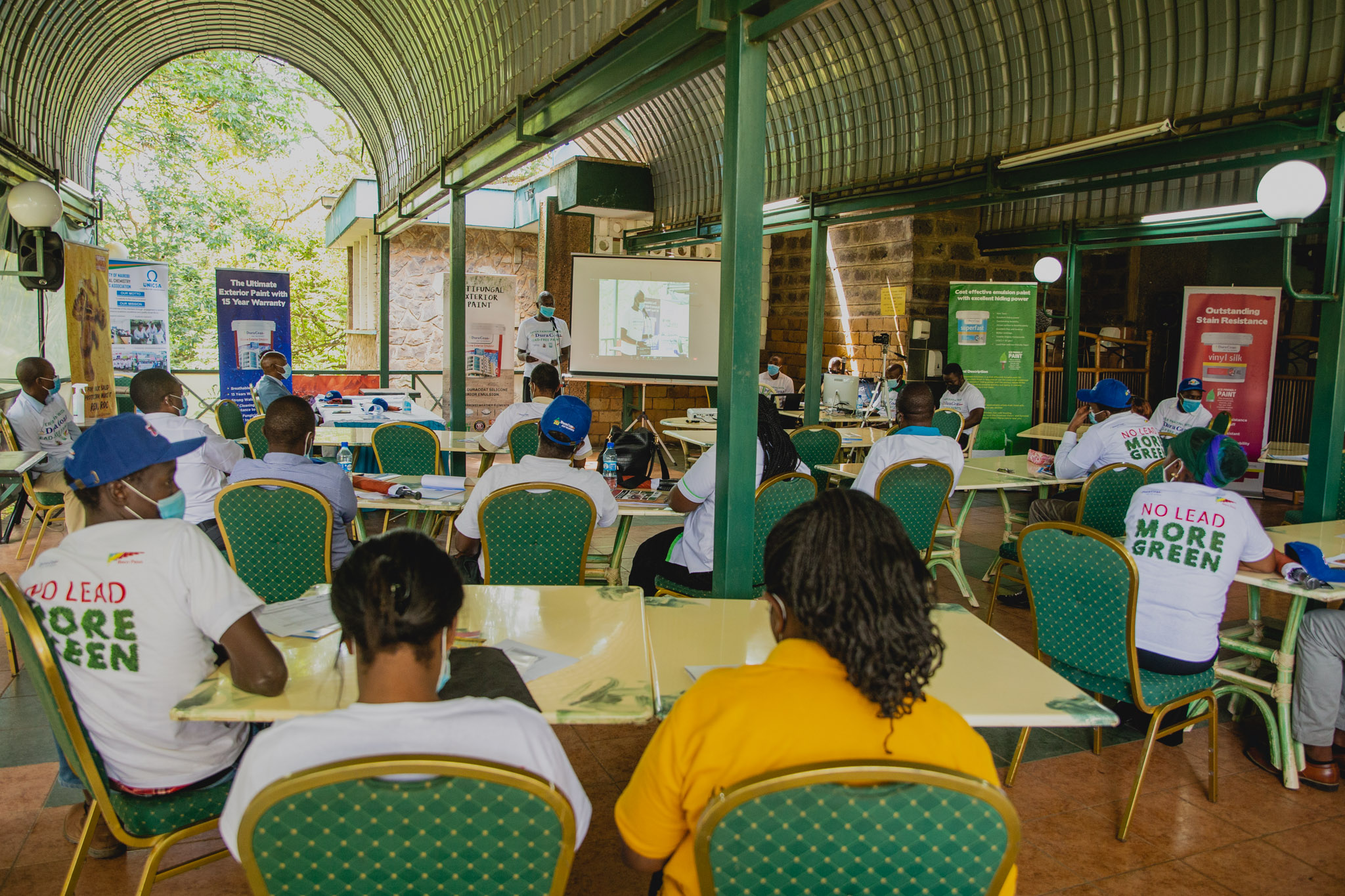 Over 50 key stakeholders drawn from National Coordination Multi-Sectoral Committee on Sound Chemical Management under the Ministry of Environment and Forestry, the Kenya Bureau of Standards, Basco Paints Product Ltd, Lead Paint Alliance Partners, National Environment Management Authority, Chairpersons of various organizations Civil Societies, Kenya Chemical Society, Kenya Association of Manufacturers, Department of Chemistry, Faculty of Science and Technology University of Nairobi staff, University Students Leaders and Associations and the  Organizing Committees among others participated face to face. The event was also live streamed to other online participants through zoom platform.
During the event, the University of Nairobi Industrial Chemistry Association(UNICSA) performed a poem entitled: Working Together to Eliminate Lead Paints in the Universe. Please click here to watch the video.