UoN, Uppsala Conference Discuss Application of Inorganic Chemistry in Development, Environmental Management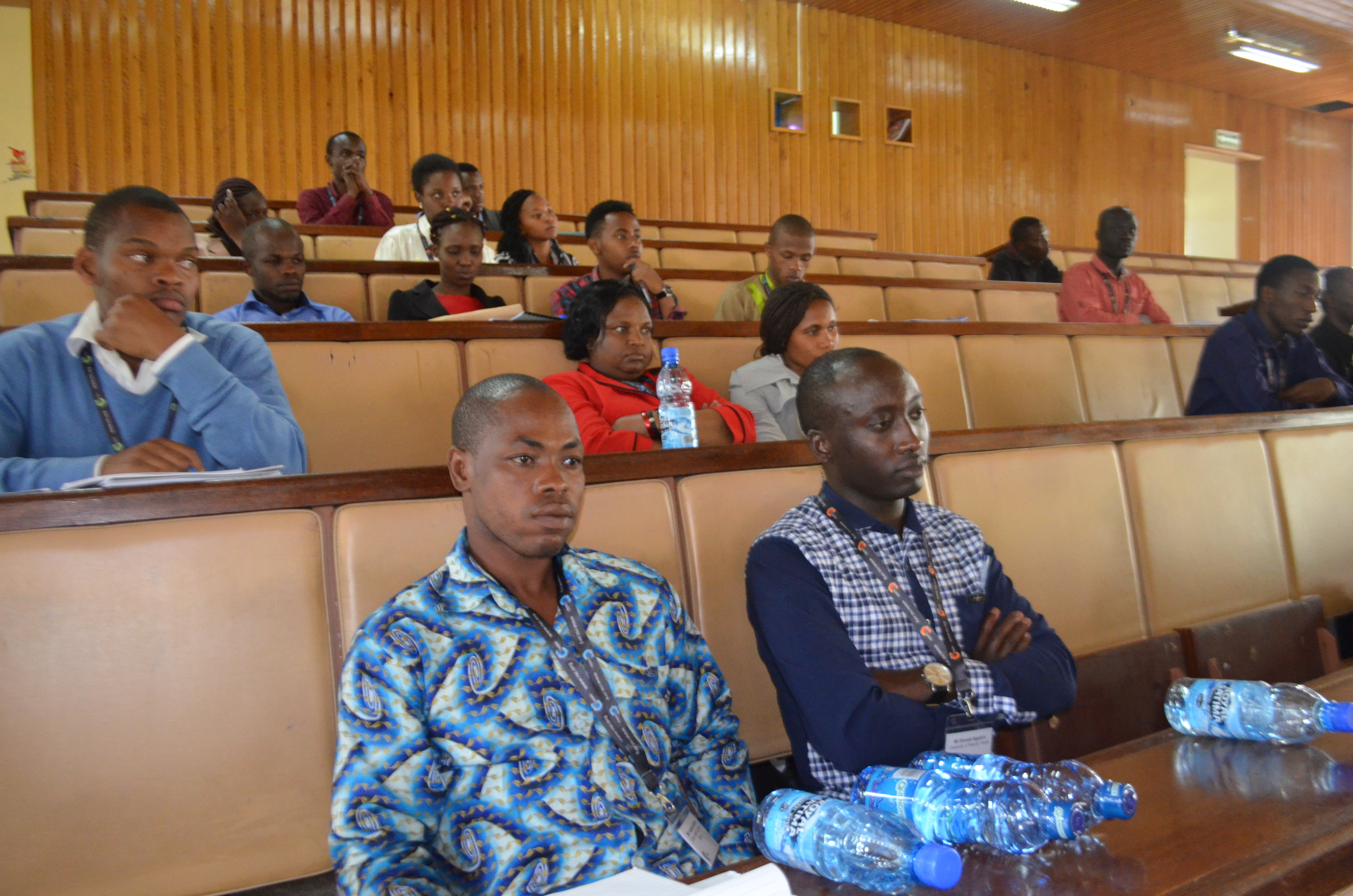 Sustainable Water Resources for Africa - Pan Africa Chemistry Network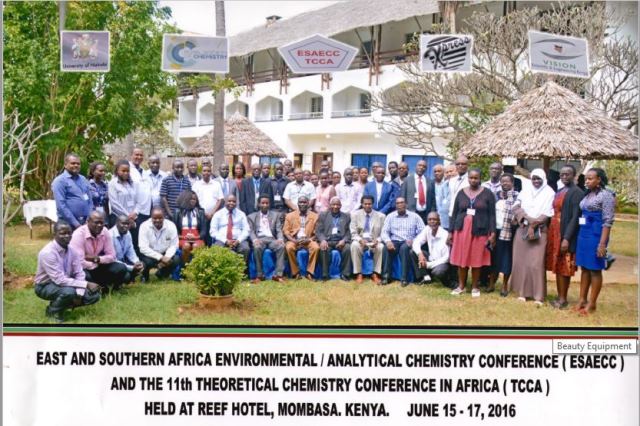 Group Photo of the ESAECC and 11th TCCA, June 15-17, Reef Hotel Mombassa
Group Photo of ESAESS and TCIC conference Conference-Reef Hotel-June 15-17.JPG
NATIONAL WORKSHOP ON THE OVERVIEW OF TRENDS IN TEACHING AND RESEARCH IN INORGANIC CHEMISTRY AND ITS APPLICATIONS IN KENYA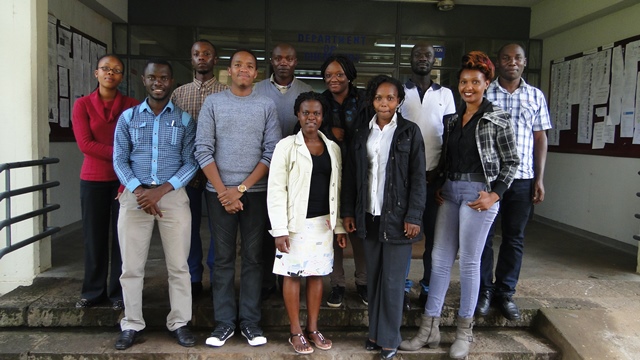 MSc class of 2015-16 with PhD students Moses Andima and Richard Oriko
College holds Research Writing Workshop
Participants During Research Writing Workshop
PACN Conference Invited Guest
Course Structure and Duration (M.Sc Organic Chemistry)
(i) The course shall be evaluated in terms of units; a course unit being defined as series of 45 one-hour lecture equivalents. For this purpose one 1-hour lecture is equivalent to one 2-hour tutorial or one 3-hour practical or any combination of these that may be recommended by the School Board and approved by Senate.
(ii) The course consists of coursework, continuous assessment, written examination and a research project.
(iii) The continuous assessment shall comprise tests, assignments, practical in certain units and term papers.
(iv) The candidate shall be required to take 10 course units; 9 of which shall be core and 1 elective.
(v) In second year the candidate shall undertake a mandatory research and thesis equivalent to eight course units.
(vi) The course shall be covered in a minimum of four (4) and maximum of eight (8) semesters of 15 weeks each.
Course Outline
Year One

Course unit

Course title

Hours

Semester

SCH 501

Advanced Organometallic Chemistry

45

SCH 502

Physical Methods in Inorganic Chemistry

45

SCH 511

Advanced Organic Synthesis

45

SCH 512

Physical Organic Chemistry

45

SCH 513

Advanced Organic Spectroscopy

45

SCH 514

Secondary Metabolites

45

SCH 515

Introduction to Medicinal Chemistry

45

DMS 502

Research Methods

45

SCH 521

Advanced Chemical Thermodynamics

45

ELECTIVES

SCH 522

Advanced Electrochemistry

45

SCA 503

Advanced Electroanalytical Chemistry

45

SCH 508

Chemical Applications of Group Theory

45

SCH 516

Special Topics in Organic Chemistry

45

Year Two

SCH 620

8 units

360