Mentorship in the Department of Chemistry
UoN, Uppsala Conference Discuss Application of Inorganic Chemistry in Development, Environmental Management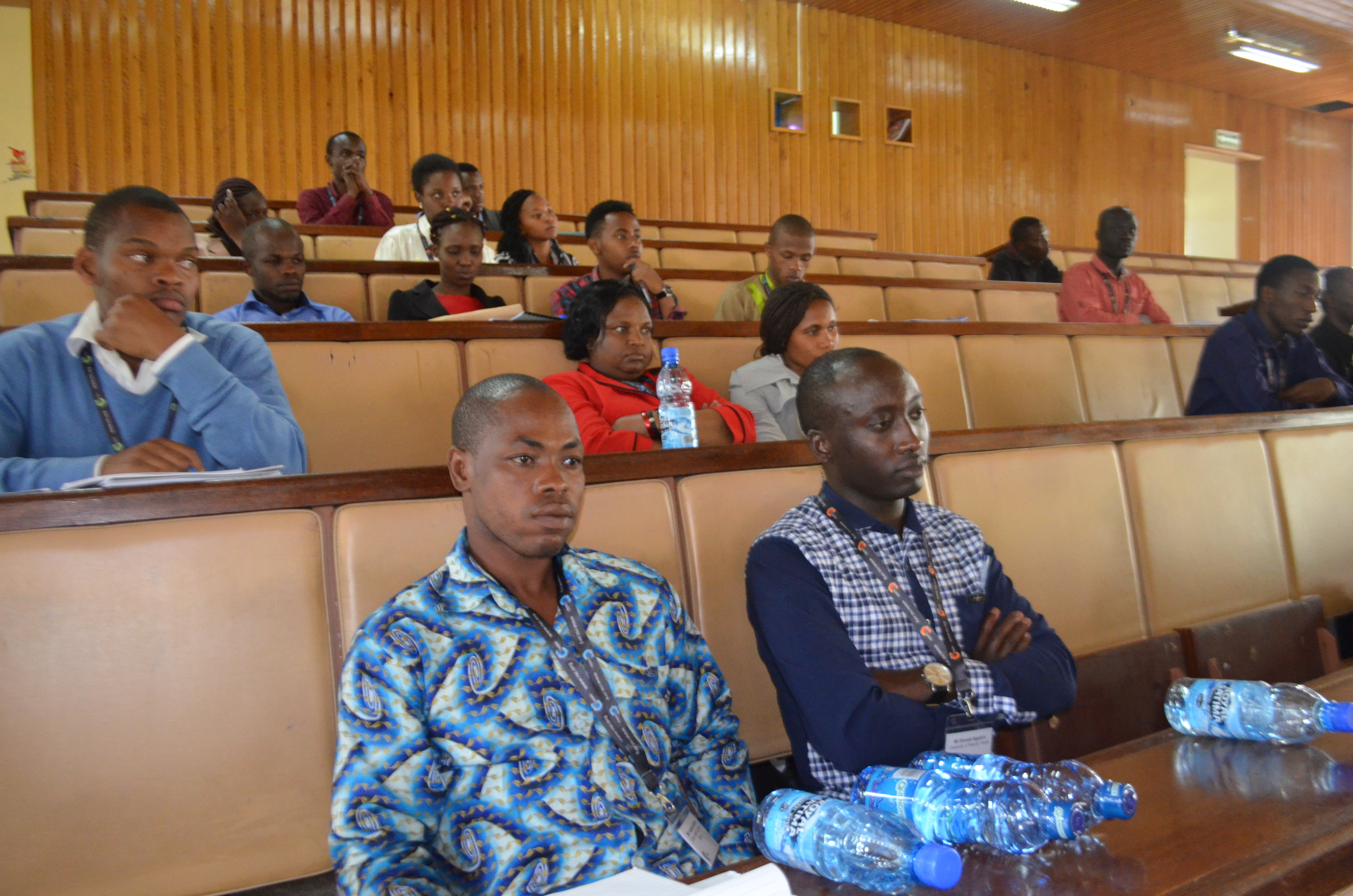 Sustainable Water Resources for Africa - Pan Africa Chemistry Network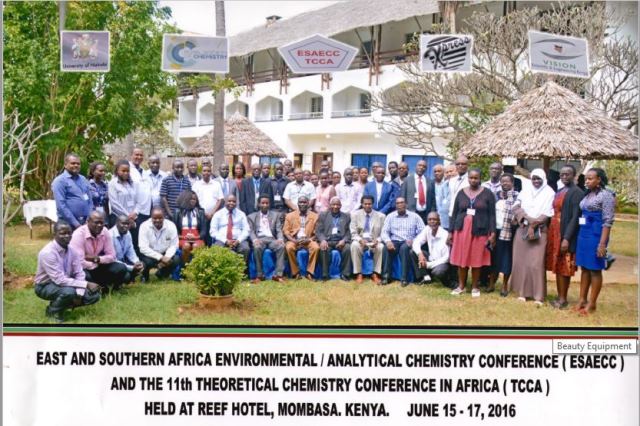 Group Photo of the ESAECC and 11th TCCA, June 15-17, Reef Hotel Mombassa
Group Photo of ESAESS and TCIC conference Conference-Reef Hotel-June 15-17.JPG
NATIONAL WORKSHOP ON THE OVERVIEW OF TRENDS IN TEACHING AND RESEARCH IN INORGANIC CHEMISTRY AND ITS APPLICATIONS IN KENYA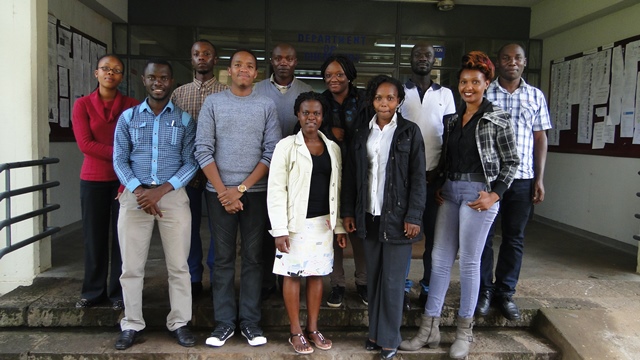 MSc class of 2015-16 with PhD students Moses Andima and Richard Oriko
College holds Research Writing Workshop
Participants During Research Writing Workshop
PACN Conference Invited Guest
International Inorganic Chemistry Conference
Submitted by winnie.codawa on Tue, 2018-05-22 16:32
International Inorganic Chemistry Conference held jointly by the University of Nairobi and International Science Programme of Uppsala University, Sweden from 22nd-24th 2018 at Best Western Plus Meridian Hotel, Nairobi
Drug design in Pharmaceuticals and mitigating environmental pollution are key areas being discussed during this year's conference which has brought Sweden's Uppsala University and University of Nairobi (UoN) together.
Research collaborations between regional and international Universities are continously enhanced at the University of Nairobi (UoN). 2018's International Inorganic Chemistry Conference (IICC) has jointly brought the two universities to promote Inorganic Chemistry through collaboration, research, training and information sharing.
The two-day conference running from 22nd -24th May 2018 at Best Western Plus Meridian Hotel, Nairobi, was officially opened by Ag. Deputy-Vice Chancellor Research, Production and Extension, Prof. Madara Ogot.
The conference has brought together scientists in Academia, Researchers, Industry, Entrepreneurs and Policy makers to discuss the wider application of Inorganic Chemistry in socio-economic development and environmental management.
Keynote speakers and plenary presenters included, our very own, Prof. Lydia Njenga, Director Graduate School, UoN, Prof. Martin Onani, University of Western Cape, South Africa and Prof Ola Wendt, Lund University, Sweden.
Thematic areas discussed during the conference entailed:
1) Inorganic Chemistry Synthesis and its industrial applications
2) Drug design and application in pharmaceutical industry
3) Environmental pollution and mitigation
4) Catalysis
5) Nano chemistry & Technological Development
6) Mining and mineral processing
7) Theoretical and Computational Chemistry
Share lessons learnt during #IICC2018 on the College's twitter handle @uoncbps