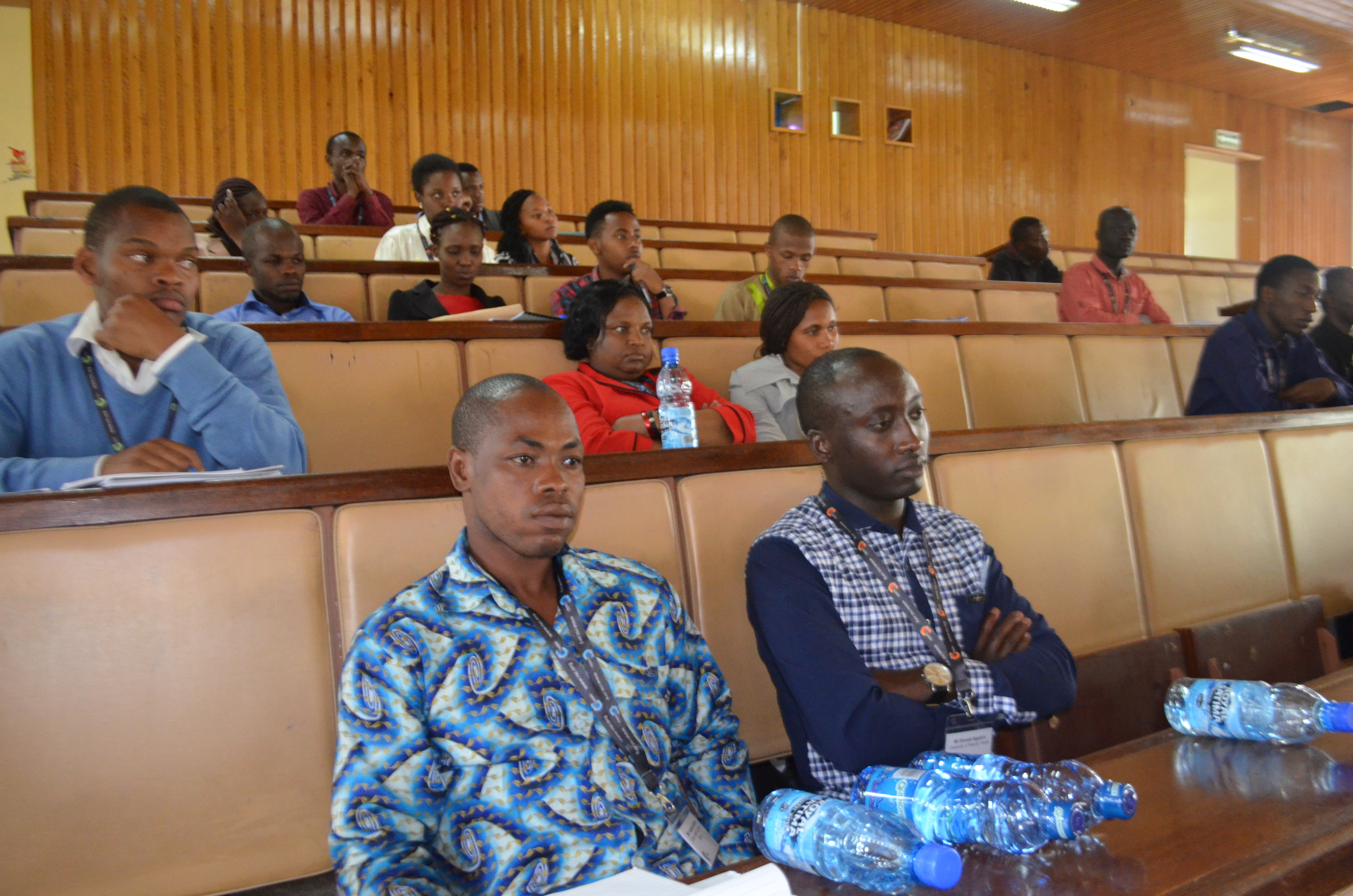 Sustainable Water Resources for Africa - Pan Africa Chemistry Network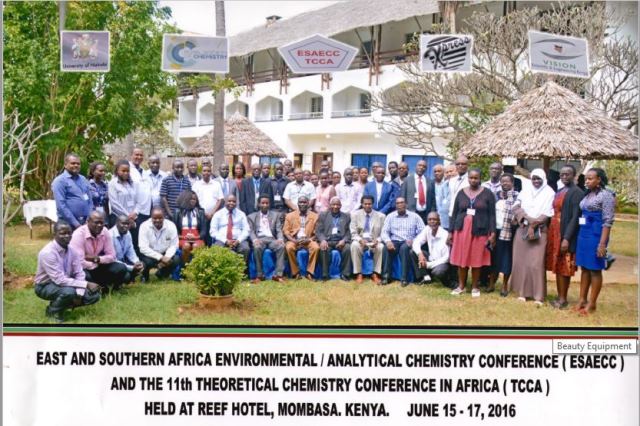 Group Photo of the ESAECC and 11th TCCA, June 15-17, Reef Hotel Mombassa
Group Photo of ESAESS and TCIC conference Conference-Reef Hotel-June 15-17.JPG
NATIONAL WORKSHOP ON THE OVERVIEW OF TRENDS IN TEACHING AND RESEARCH IN INORGANIC CHEMISTRY AND ITS APPLICATIONS IN KENYA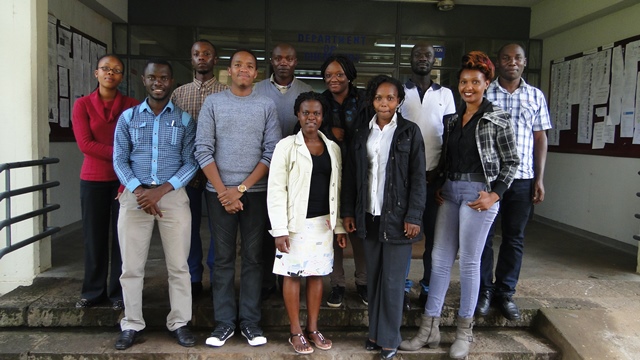 MSc class of 2015-16 with PhD students Moses Andima and Richard Oriko
College holds Research Writing Workshop
Participants During Research Writing Workshop
PACN Conference Invited Guest
Presentation during PACN Conference
INTERNATIONAL INORGANIC CHEMISTRY CONFERENCE IN KENYA
Submitted by sderese on Thu, 2017-03-30 11:02
Conference Dates:
Tue, 2017-07-11
-
Fri, 2017-07-14
International Inorganic Chemistry Conference (IICC 2017) 11th - 14th July 2017 Reef Hotel, Mombasa, Kenya.
We cordially invite you to participate in the IICC 2017 which is jointly being organized by the University of Nairobi, Kenya and the International Science Programme of Uppsala University, Sweden.
We are therefore inviting abstracts in any of the following areas:
1) Inorganic Chemistry Synthesis and its Industrial Applications
2) Drug design and Application in the Pharmaceutical Industry
3) Environmental pollution and mitigation
4) Catalysis
5) Nanochemistry & Technological Development
6) Mining and Mineral Processing
7) Theoretical and Computational Chemistry
The conference aims at promoting Inorganic chemistry through collaboration, research, training, and information sharing. The conference will bring together scientists in Academia, industry, researchers, entrepreneurs and policy makers to discuss the wider applications of Inorganic Chemistry in socio-economic development and environmental management.
Important Dates
Deadline for submission of abstracts 1st May 2017
Notification of acceptance of abstracts 15th May 2017
Registration deadline 15th June, 2017
Deadline for Submission of full papers 30th June 2017
We look forward to welcoming you to the Coastal City of Mombasa in July.
Please share this email and the conference call with colleagues and friends.
Sincerely,
Local Organizing Committee
For more information Click here