Department of Chemistry Curriculum Review Committee together with were visited by the VC during their retreat at Lake Naivasha Resort
Mentorship in the Department of Chemistry
UoN, Uppsala Conference Discuss Application of Inorganic Chemistry in Development, Environmental Management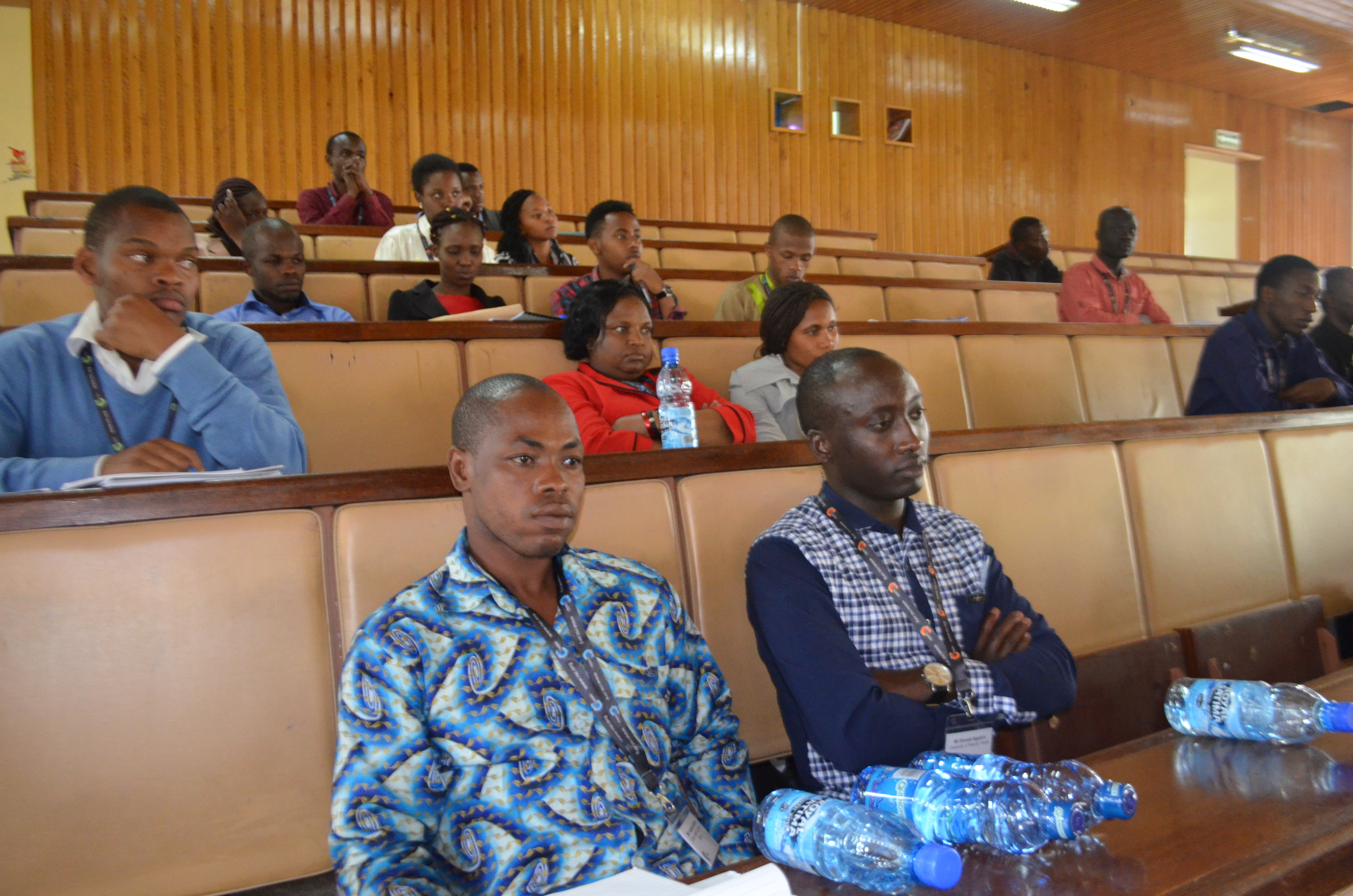 Sustainable Water Resources for Africa - Pan Africa Chemistry Network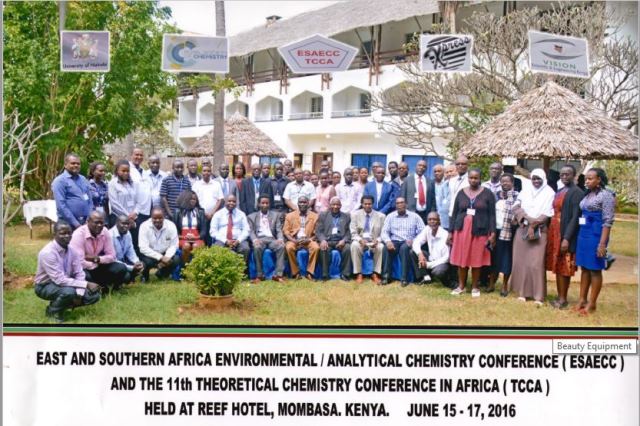 Group Photo of the ESAECC and 11th TCCA, June 15-17, Reef Hotel Mombassa
Group Photo of ESAESS and TCIC conference Conference-Reef Hotel-June 15-17.JPG
NATIONAL WORKSHOP ON THE OVERVIEW OF TRENDS IN TEACHING AND RESEARCH IN INORGANIC CHEMISTRY AND ITS APPLICATIONS IN KENYA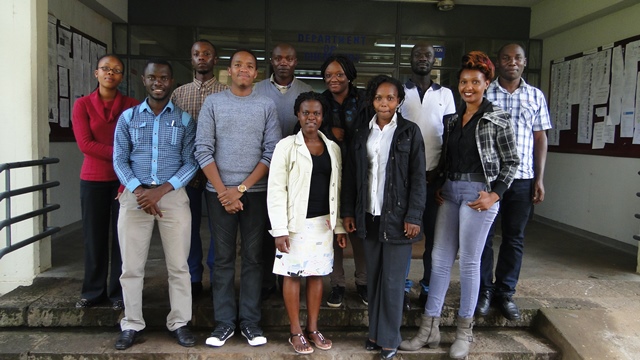 MSc class of 2015-16 with PhD students Moses Andima and Richard Oriko
College holds Research Writing Workshop
Participants During Research Writing Workshop
Isolation and Characterization of Anthraquinones from Bulbine frutescens Aerial Part
Isolation and Characterization of Anthraquinones from Bulbine frutescens Aerial Part
Supervisor
Prof. Abiy Yenesew
Malaria is an endemic disease in Africa especially in the sub-Saharan Africa due the emergence of resistant varieties of mosquitoes to available insecticides and the spread of resistant strains of malarial parasites, the need for search for new drugs with new mechanism of action is strongly needed. Phenylanthraquinones and anthraquinone dimers are among natural products with promising antiplasmodial activities. These compounds occur in the roots of some plants such as Bulbine species of the family Asphodelaceae. The objective of the project is to isolate and characterize such compounds from the aerial part of Bulbine frutescens.
The dried aerial part of Bulbine frutescens was extracted using dichloromethane/methanol (1:1) by cold percolation for 72 hours giving the crude extract. The crude extract obtained was subjected to column chromatography on oxalic acid-impregnated silica gel. The fractions obtained from the crude extract were further separated over Sephadex LH-20 (dichloromethane/methanol; 1:1) which led to the isolation of five compounds. The structural elucidation of the isolated compounds was determined using NMR spectroscopic methods i.e. 1D and 2D NMR, Optical rotation and direct comparison with authentic sample in some cases.
The five compounds isolated included knipholone (1), knipholone anthrone (2), isoknipholone (3), 4, 7′-bichrysophanol (4) and 3-hydroxymethyl-6′-O-sulfated phenylanthraquinone (5). Further, optical activity measurement of knipholone gave [α] D = -52.4° indicating that it is the uncommon M-configured knipholone. This is the first report on the occurrence of the compounds from the aerial part of this plant. This finding is significant because these compounds have been reported to show high antiplasmodial activities.
Keywords: Bulbine frutescens; Anthraquinones; knipholone; knipholone anthrone; isoknipholone;4, 7′- bichrysophanol; malaria; NMR; optical rotation; structural elucidation