Department of Chemistry Curriculum Review Committee together with were visited by the VC during their retreat at Lake Naivasha Resort
Mentorship in the Department of Chemistry
UoN, Uppsala Conference Discuss Application of Inorganic Chemistry in Development, Environmental Management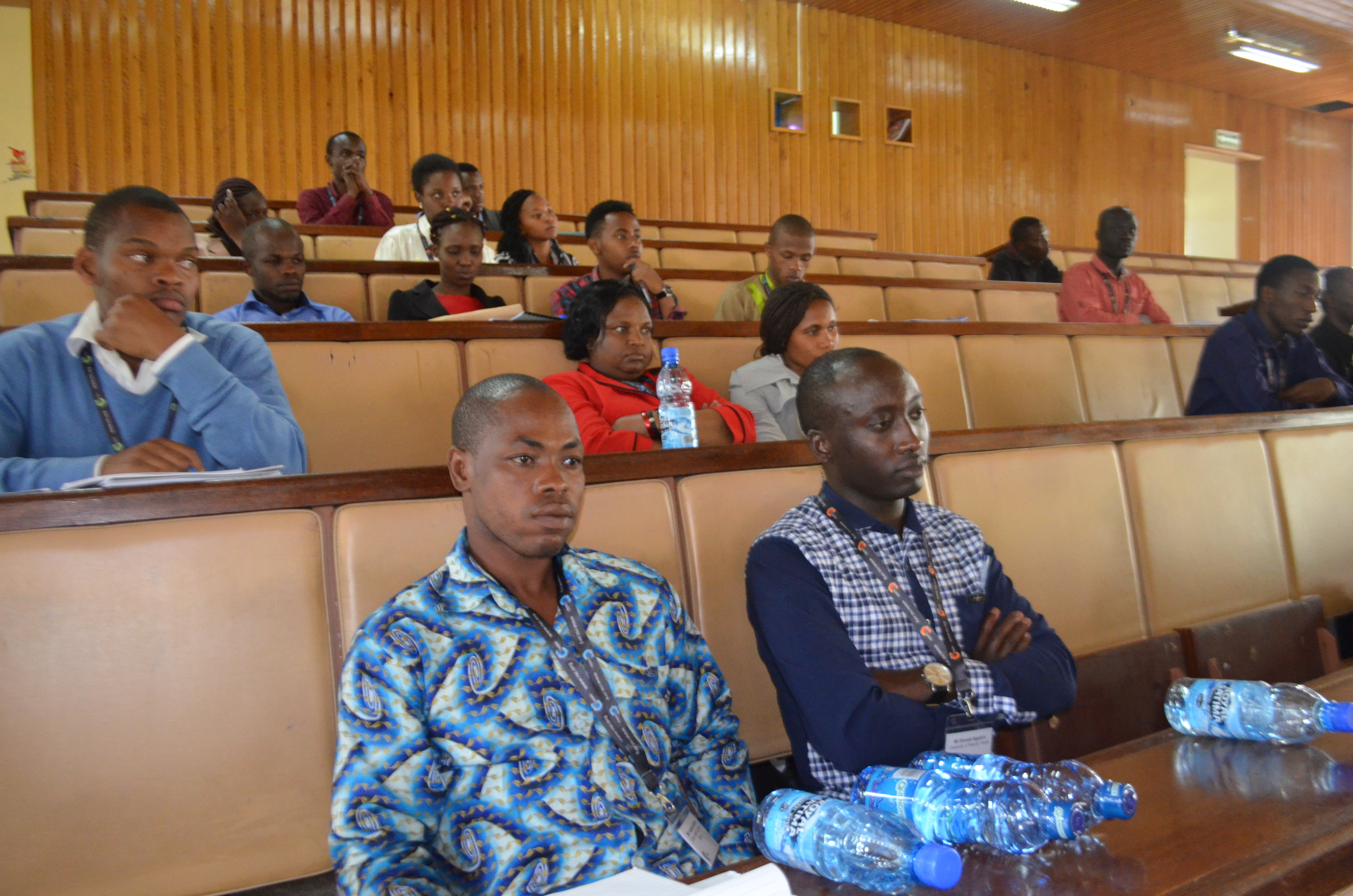 Sustainable Water Resources for Africa - Pan Africa Chemistry Network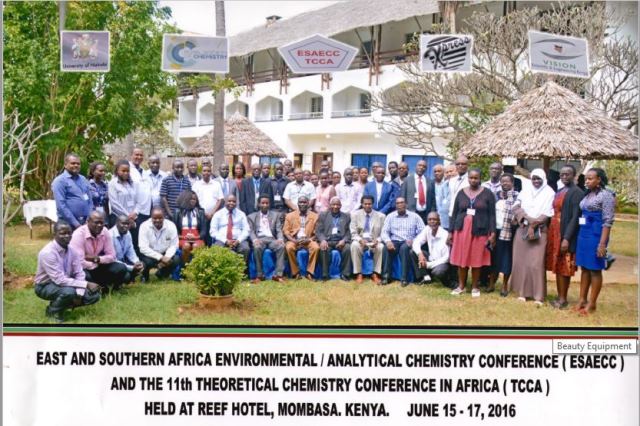 Group Photo of the ESAECC and 11th TCCA, June 15-17, Reef Hotel Mombassa
Group Photo of ESAESS and TCIC conference Conference-Reef Hotel-June 15-17.JPG
NATIONAL WORKSHOP ON THE OVERVIEW OF TRENDS IN TEACHING AND RESEARCH IN INORGANIC CHEMISTRY AND ITS APPLICATIONS IN KENYA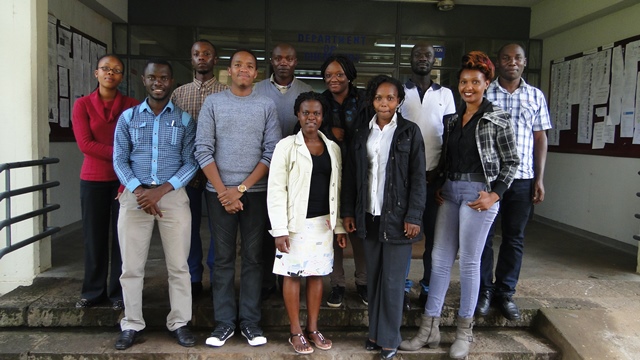 MSc class of 2015-16 with PhD students Moses Andima and Richard Oriko
College holds Research Writing Workshop
Participants During Research Writing Workshop
Assessment of PCBs and OCPs in Eggs from Selected Markets in Nairobi
In most countries today food shortage has become a crisis especially in the developing countries. Kenya being dependent on agriculture, most farmers especially poultry farmers have ventured in large scale production of eggs through scientific methods by employing chemicals in the process just to enhance their yield and the healthy status of their birds. The chemicals incorporated during production have for years accumulated in the environment and transported to all sorts of places that they end up in the food chain. Through consumption of the eggs from these birds and their products, chemicals such as PCBs and OCPs have found their way into the human body causing health risk such as cancers.
The project was to find out the level of contamination of PCBs and OCPs in eggs from the free range farmers in selected areas within Nairobi County where the specific objectives were to qualitatively and quantitatively determine the extent of contamination in eggs from the free range produced eggs.g
The methodologies used were as per the manual methods of analysis of foods FSSAI lab manual 11. PCB 101, 156 and 180(72384.83, 83912.66 & 61111.91ng/g respectively) were recorded in Dandora while a-HCH (109.1223ng/g) was prevalent in Kibera. Endrin Aldehyde in Dandora, Kitusuru, Mkuru kwa Njenga & Ngong (46226.4669, 47373.40893, 13889.11441 &11260.86748 ng/g respectively) was found in the egg samples.
From the results obtained it can be seen that the PCBs and OCPs in the environment supposedly soil find their way into the eggs where such harmful chemicals end up in the human body posing health risks. Proper methods of handling these pesticides are advised and for those which were banned should be removed from the market.
Key words: (OCPs and PCBs, contamination, free range hen eggs, GC/MS-SIM )