Department of Chemistry Curriculum Review Committee together with were visited by the VC during their retreat at Lake Naivasha Resort
Mentorship in the Department of Chemistry
UoN, Uppsala Conference Discuss Application of Inorganic Chemistry in Development, Environmental Management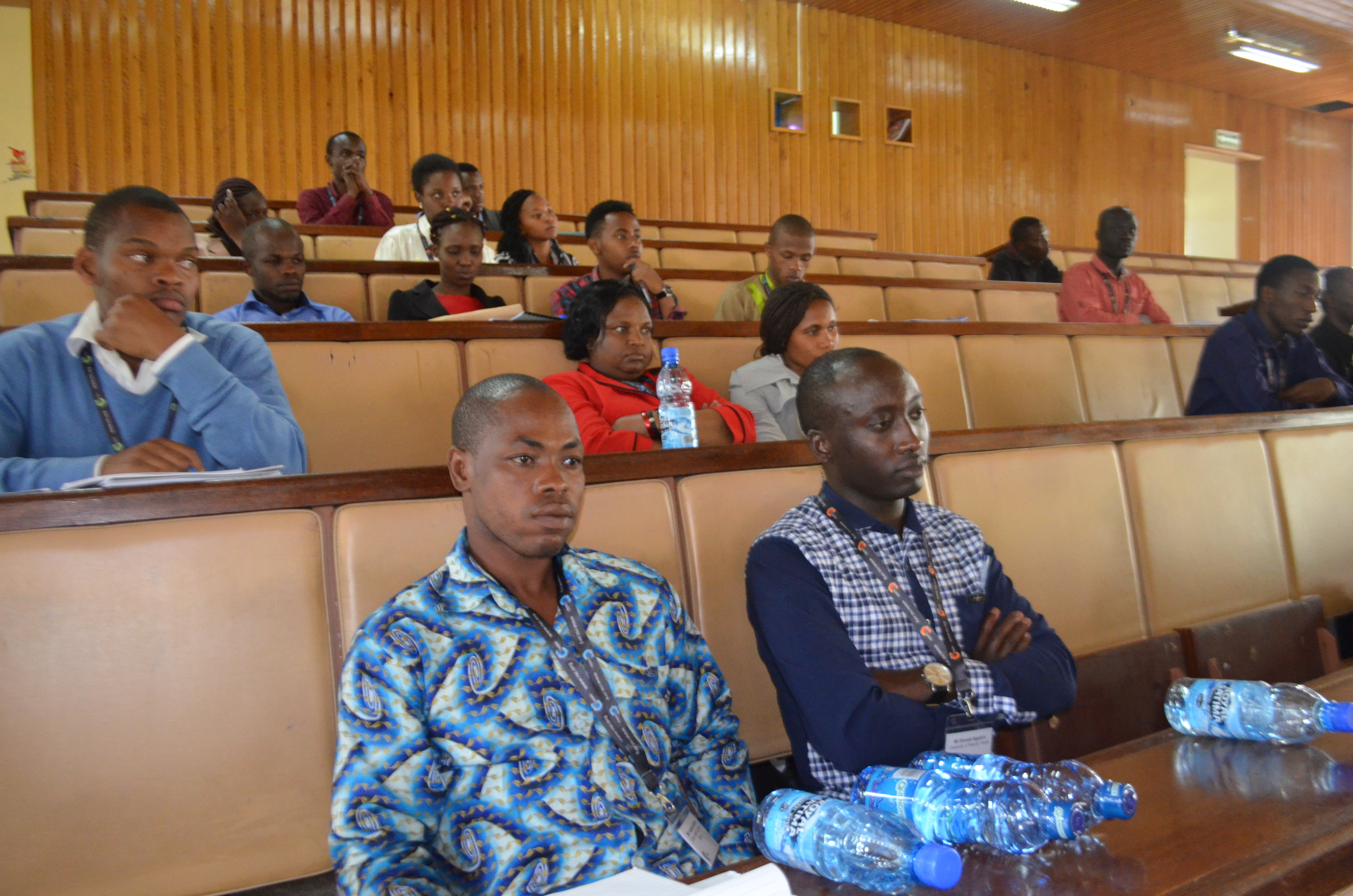 Sustainable Water Resources for Africa - Pan Africa Chemistry Network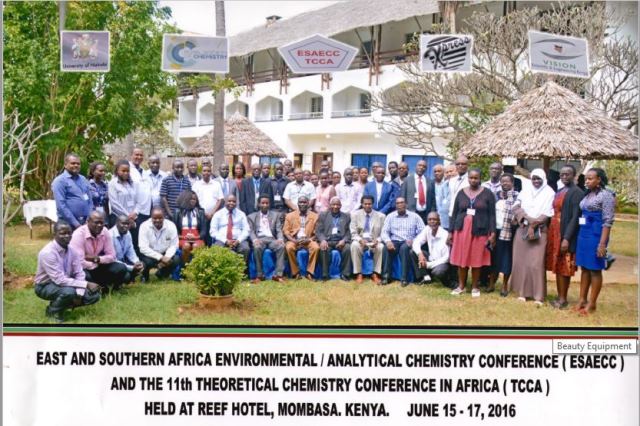 Group Photo of the ESAECC and 11th TCCA, June 15-17, Reef Hotel Mombassa
Group Photo of ESAESS and TCIC conference Conference-Reef Hotel-June 15-17.JPG
NATIONAL WORKSHOP ON THE OVERVIEW OF TRENDS IN TEACHING AND RESEARCH IN INORGANIC CHEMISTRY AND ITS APPLICATIONS IN KENYA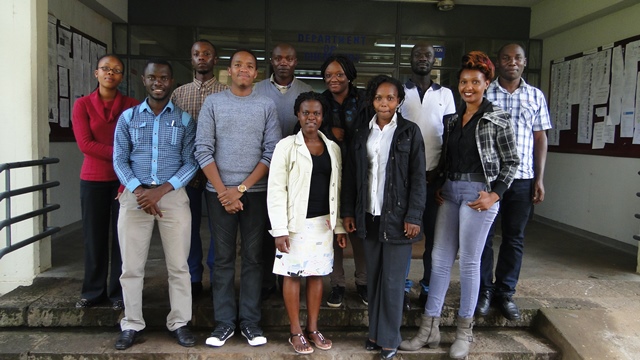 MSc class of 2015-16 with PhD students Moses Andima and Richard Oriko
College holds Research Writing Workshop
Participants During Research Writing Workshop
Analysis for Essential Minerals Content in Edible Soils
This project was carried out to establish the type and quantities of essential minerals and heavy metals that are present in "edible soils" that many pregnant women and children consume. These types of soils are from different sources. As a result of pica which is a disorder that make people crave for nonfood substances many people have been observed to take these soils with a believe that they contain essential minerals like iron. This project also involved investigation of some more other general characteristics which include the pH and moisture content of the same.
From the experimental data, it was found that the soil sample had some macro and micro nutrients in varying quantities. These elemental nutrients have been found to have a significant effect on human body growth, balance and maintenance. Some of these nutrients include K, Mn, Mg, Ca, Zn, P, Cu and Fe with processed soil i.e. Sample C found to have a general low concentration of these nutrients with potassium, iron and manganese being very low compared to the others which were obtained from their natural sources. These nutrients were in the range as follows; K; 0.08-0.68%,Mg; 0.01-0.04%, P; 0.16- 0.28%, Ca; 0.01-0.21%, Organic C; 0.21-1.48%, Mn;103-13110mg/kg, Fe; 361-8662mg/kg, Cu; 5.2-59.3mg/kg, Zn; 12.7-66.0mg/kg.
Using this information and recommended dietary intake of these nutrients as provided by food and nutrition board and other reference material, the comparison was made and even if some were way too much than required by the body they posed no potential harm to the health individual. For these nutrients in high quantities only manganese were found that would cause some potential harm while others like calcium and zinc were n very low quantity that would have an insignificant contribution on the recommended daily intake requirements. In addition to that, the pH of all samples were obtained and was found to be ranging from 6 to 8 which can be termed as a safe pH range for food to be consumed. The moisture content was found to range from 3 to 8 percent.
In Overall the different nutrients obtained from different samples compared favourably with the recommended dietary intake.