Department of Chemistry Curriculum Review Committee together with were visited by the VC during their retreat at Lake Naivasha Resort
Mentorship in the Department of Chemistry
UoN, Uppsala Conference Discuss Application of Inorganic Chemistry in Development, Environmental Management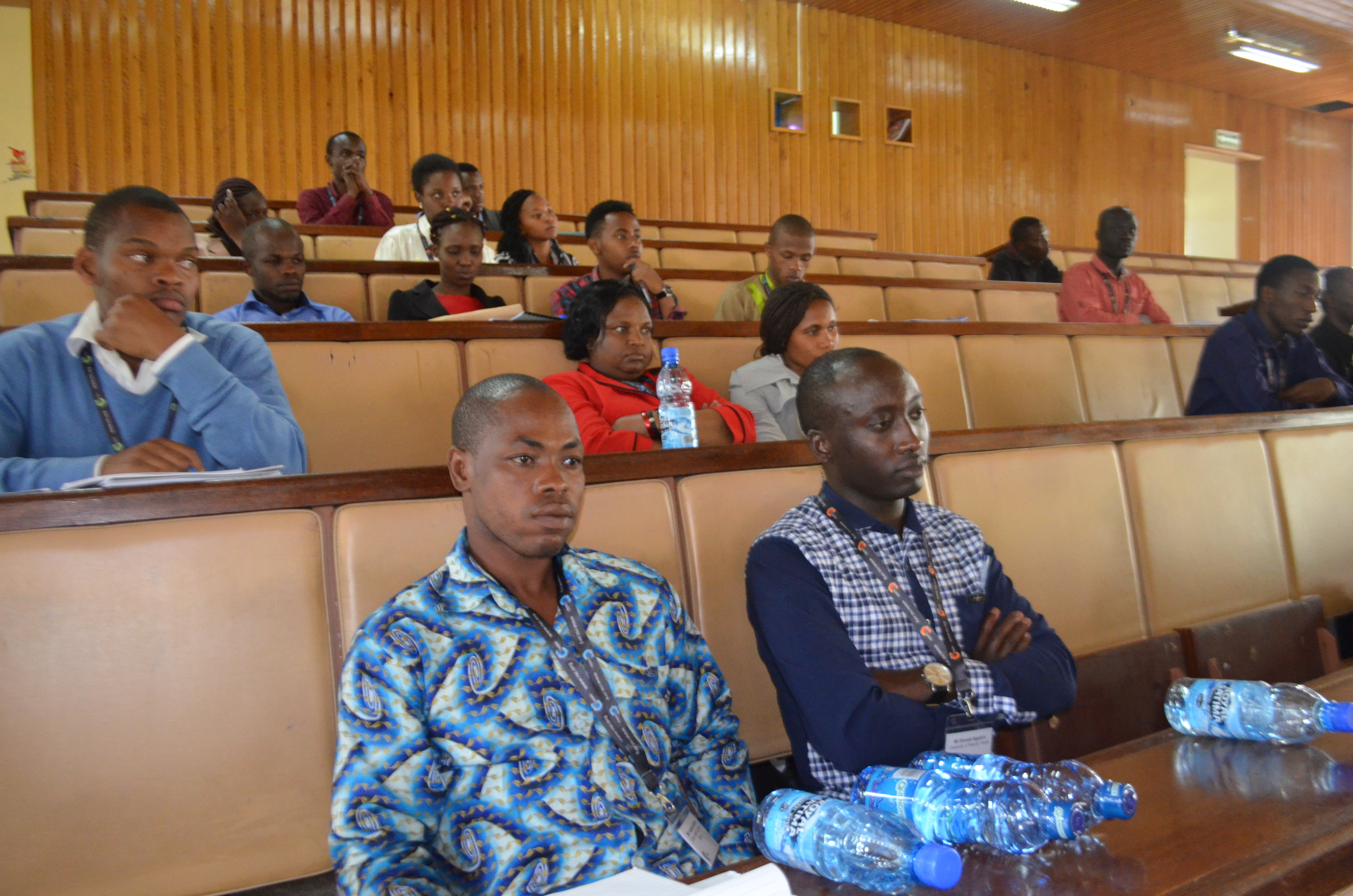 Sustainable Water Resources for Africa - Pan Africa Chemistry Network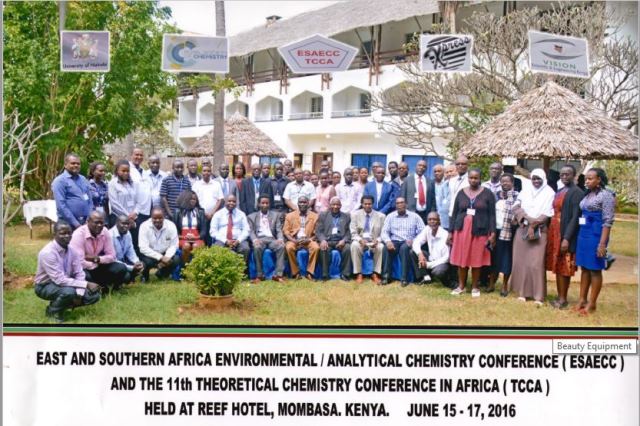 Group Photo of the ESAECC and 11th TCCA, June 15-17, Reef Hotel Mombassa
Group Photo of ESAESS and TCIC conference Conference-Reef Hotel-June 15-17.JPG
NATIONAL WORKSHOP ON THE OVERVIEW OF TRENDS IN TEACHING AND RESEARCH IN INORGANIC CHEMISTRY AND ITS APPLICATIONS IN KENYA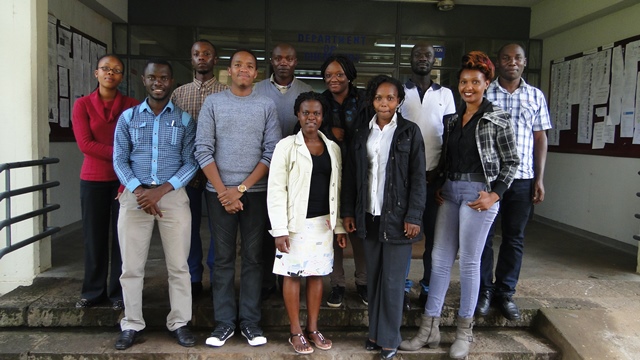 MSc class of 2015-16 with PhD students Moses Andima and Richard Oriko
College holds Research Writing Workshop
Participants During Research Writing Workshop
Phytochemical Analysis and Antimicrobial Activity of Cashew Nut Shell Liquid (CNSL)
The cashew nut tree, Anacardium occidentale, is an indigenous tree of South America. The plant has since spread to many parts of the world and flourishes in tropical climates. It is mainly grown for its seeds and cashew apples. The cashew seeds are contained in a double-walled shell. This shell is the source of the cashew nut shell liquid (CNSL), which is an oily liquid brown in colour when crude and pale yellow after processing.
CNSL has been used in folklore medicine for centuries to treat various conditions such as tooth abscesses, fungal infections and cracked heels. CNSL is a promising source of unsaturated hydrocarbon phenol, an excellent monomer for polymer production. This study was aimed at validating the traditional use of this liquid as antimicrobial agent and characterizing the CNSL.
The oil was extracted from the cashew nut shell and 30g of CNSL was adsorbed onto an equivalent weight of silica gel and the solvent removed with a rotary evaporator. The extract was subjected to gravity column chromatography on silica gel eluting with mixtures of n-hexane/dichloromethane/methanol with increasing polarity. This sample was then subjected to column chromatography whereby a chromatographic column was packed with 300g silica gel in hexane. The polarity of the solvent system was varied by using different mixtures of n-hexane/ethyl acetate. Using analytical Thin Layer Chromatography (TLC) plates, the profiles of the fractions were obtained and combined based on similarity. Purification of one fraction using Preparative TLC plates in 5% ethyl acetate/n-hexane led to isolation of one compound. 1H NMR and 13C NMR spectroscopic methods were then used for structural elucidation of this isolated compound.
The CNSL was tested for its antimicrobial activity against two strains of bacteria: Staphyloccocus aureus (ATCC259213), Escherichia coli (NC35218) and a local strain of fungus, Candida albicans (SC5314) and Aspergillus niger (ATCC16404) using the disc diffusion method.
Key Words: Cashew Nut Shell Liquid, Antimicrobial activity, Phytochemistry