Department of Chemistry Curriculum Review Committee together with were visited by the VC during their retreat at Lake Naivasha Resort
Mentorship in the Department of Chemistry
UoN, Uppsala Conference Discuss Application of Inorganic Chemistry in Development, Environmental Management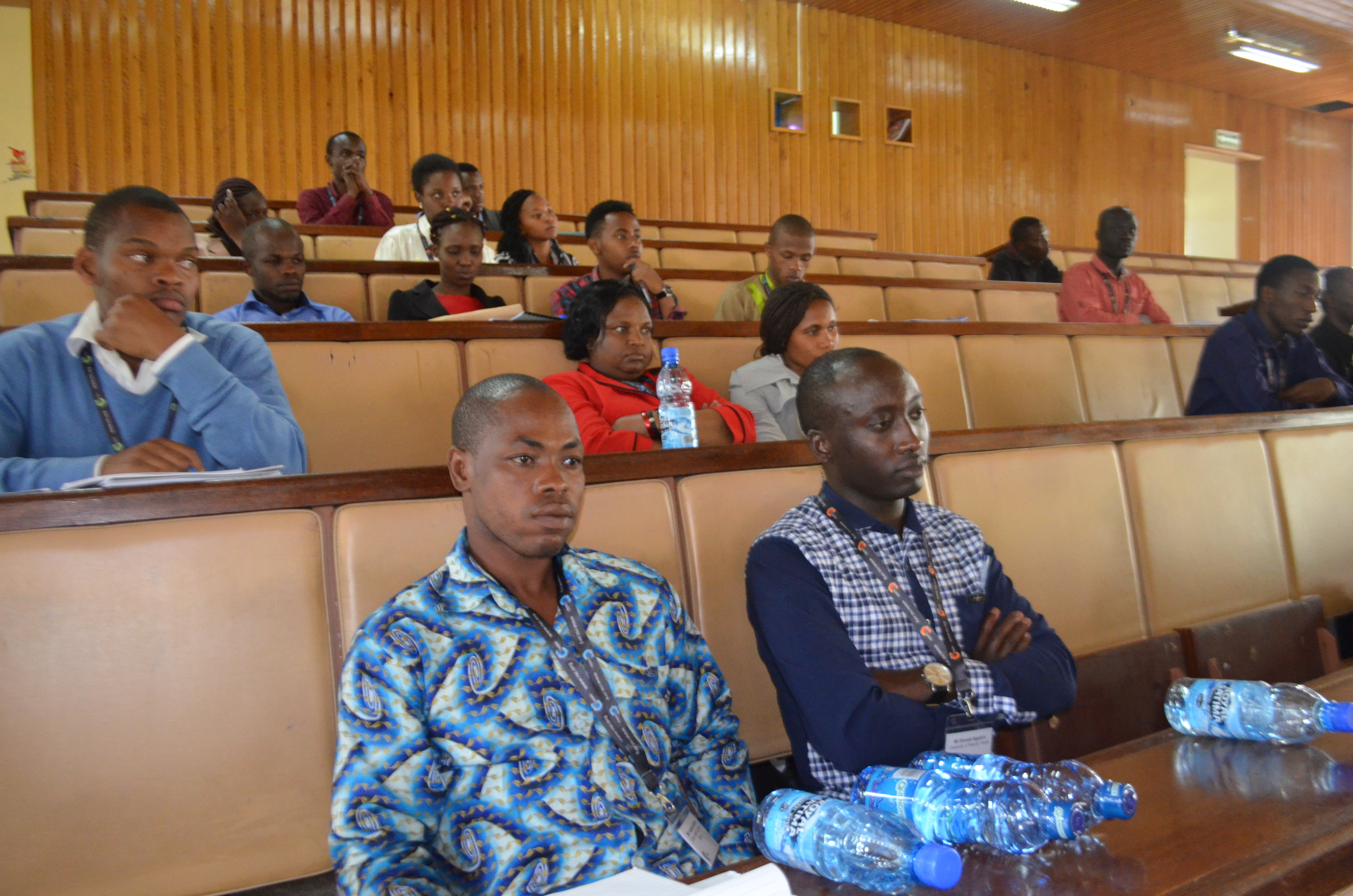 Sustainable Water Resources for Africa - Pan Africa Chemistry Network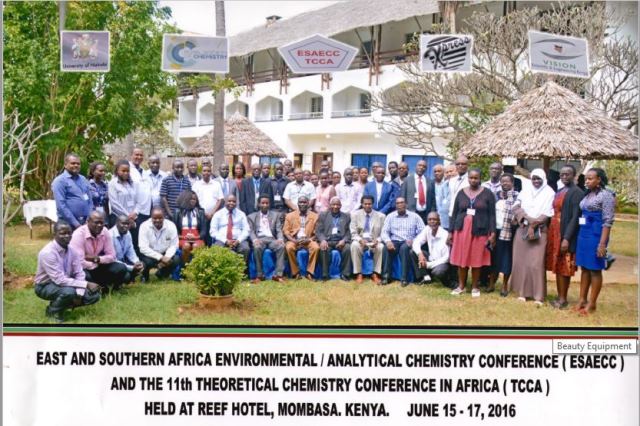 Group Photo of the ESAECC and 11th TCCA, June 15-17, Reef Hotel Mombassa
Group Photo of ESAESS and TCIC conference Conference-Reef Hotel-June 15-17.JPG
NATIONAL WORKSHOP ON THE OVERVIEW OF TRENDS IN TEACHING AND RESEARCH IN INORGANIC CHEMISTRY AND ITS APPLICATIONS IN KENYA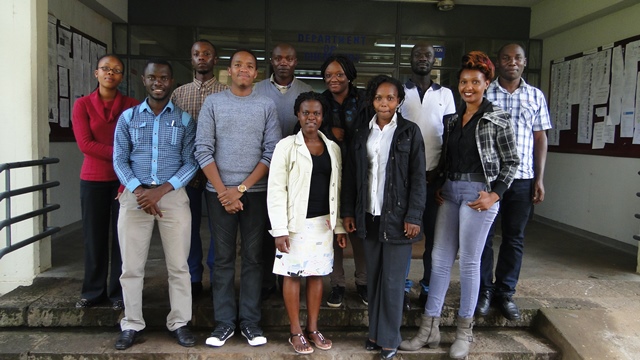 MSc class of 2015-16 with PhD students Moses Andima and Richard Oriko
College holds Research Writing Workshop
Participants During Research Writing Workshop
Remediation of Pesticide Contaminated Soil
Pesticides have been used the world over for a long period of time. Their benefits are numerous but their hazardous effects are also gross. Persistent organic pesticides (POPs) constitute chemicals that tend to accumulate in the environment for a long period of time, hence build up in the food chain. In Kenya, the importation and use of POPs was banned through the Stockholm convention. This is mainly due to the adverse effects of these chemicals on human health and the environment. Unfortunately, due to weak regulatory and management structures, contamination of the environment remains widespread. Therefore, eradication of POPs from the environment requires eliminating their sources whether such sources are specific facilities, processes or materials, and also destruction of stock piles.
This study investigated remediation of POPs contaminated soils from Kitengela using chemicals and non-chemicals methods at laboratory scale. The treated soil samples were collected periodically and extracted using hexane: acetone mixture 3:1 v/v. The sample extracts were concentrated using the rotary evaporator and under a stream of nitrogen, dried using anhydrous sodium sulphate, and analyzed by the GC-ECD.
The results obtained were compared in terms of percent reduction from the original concentration, and also across the different remediation strategies.