Department of Chemistry Curriculum Review Committee together with were visited by the VC during their retreat at Lake Naivasha Resort
Mentorship in the Department of Chemistry
UoN, Uppsala Conference Discuss Application of Inorganic Chemistry in Development, Environmental Management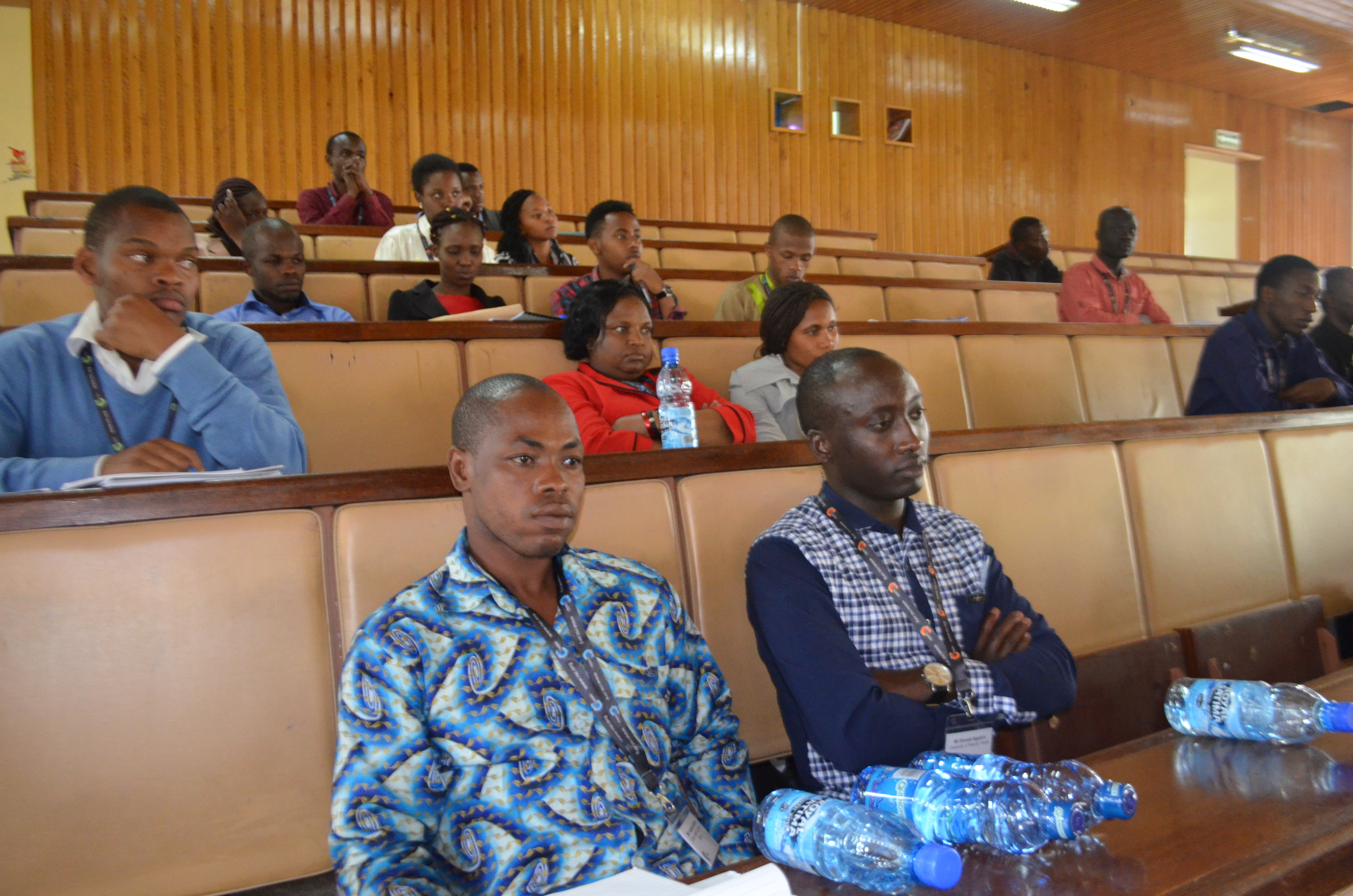 Sustainable Water Resources for Africa - Pan Africa Chemistry Network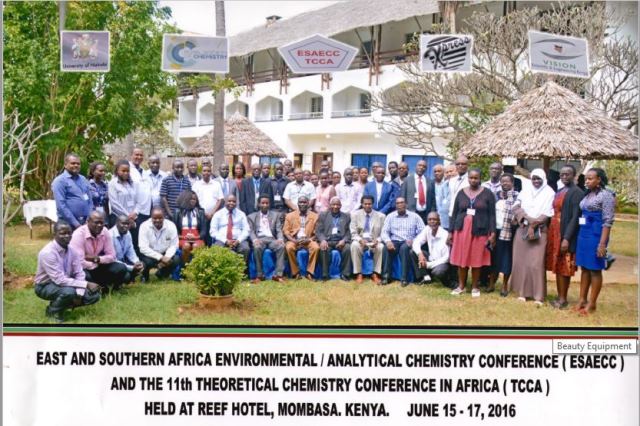 Group Photo of the ESAECC and 11th TCCA, June 15-17, Reef Hotel Mombassa
Group Photo of ESAESS and TCIC conference Conference-Reef Hotel-June 15-17.JPG
NATIONAL WORKSHOP ON THE OVERVIEW OF TRENDS IN TEACHING AND RESEARCH IN INORGANIC CHEMISTRY AND ITS APPLICATIONS IN KENYA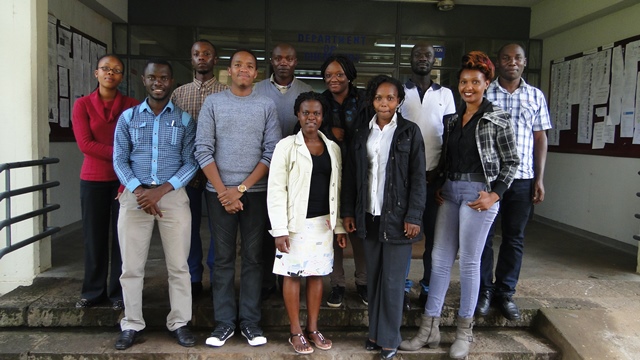 MSc class of 2015-16 with PhD students Moses Andima and Richard Oriko
College holds Research Writing Workshop
Participants During Research Writing Workshop
Assessment of Heavy Metals in Soil around Dandora Dumping Site
Consumption of vegetables and drinking water contaminated with heavy metals has been identified as a risk to human health. The main sources of heavy metals contamination in food stuff are the soil and aerial depositions. The objective of this study was to investigate the spatial distribution of heavy metals in soil around Dandora dumping site and propose mitigation measures.
Ten soil samples were collected from five different points around the dumping site. The physical properties of the soil and chemical analysis of heavy metals were conducted following standard methods. Zinc and lead concentrations were determined using the Atomic Absorption Spectrometer.
Results showed variations in concentrations of the heavy metals from one site to the other signifying the influence of local activities. The levels of heavy metals were higher than the recommended values suggesting contamination is due to the dumping site and the industrial activities around the area. The concentration of zinc was higher than lead in most cases. The results revealed concentrations high enough to pose a threat to the health of the local inhabitants hence mitigation steps to curb heavy metal pollution in the area are required.
Key words: Heavy metals, dumping site, soil