Department of Chemistry Curriculum Review Committee together with were visited by the VC during their retreat at Lake Naivasha Resort
Mentorship in the Department of Chemistry
UoN, Uppsala Conference Discuss Application of Inorganic Chemistry in Development, Environmental Management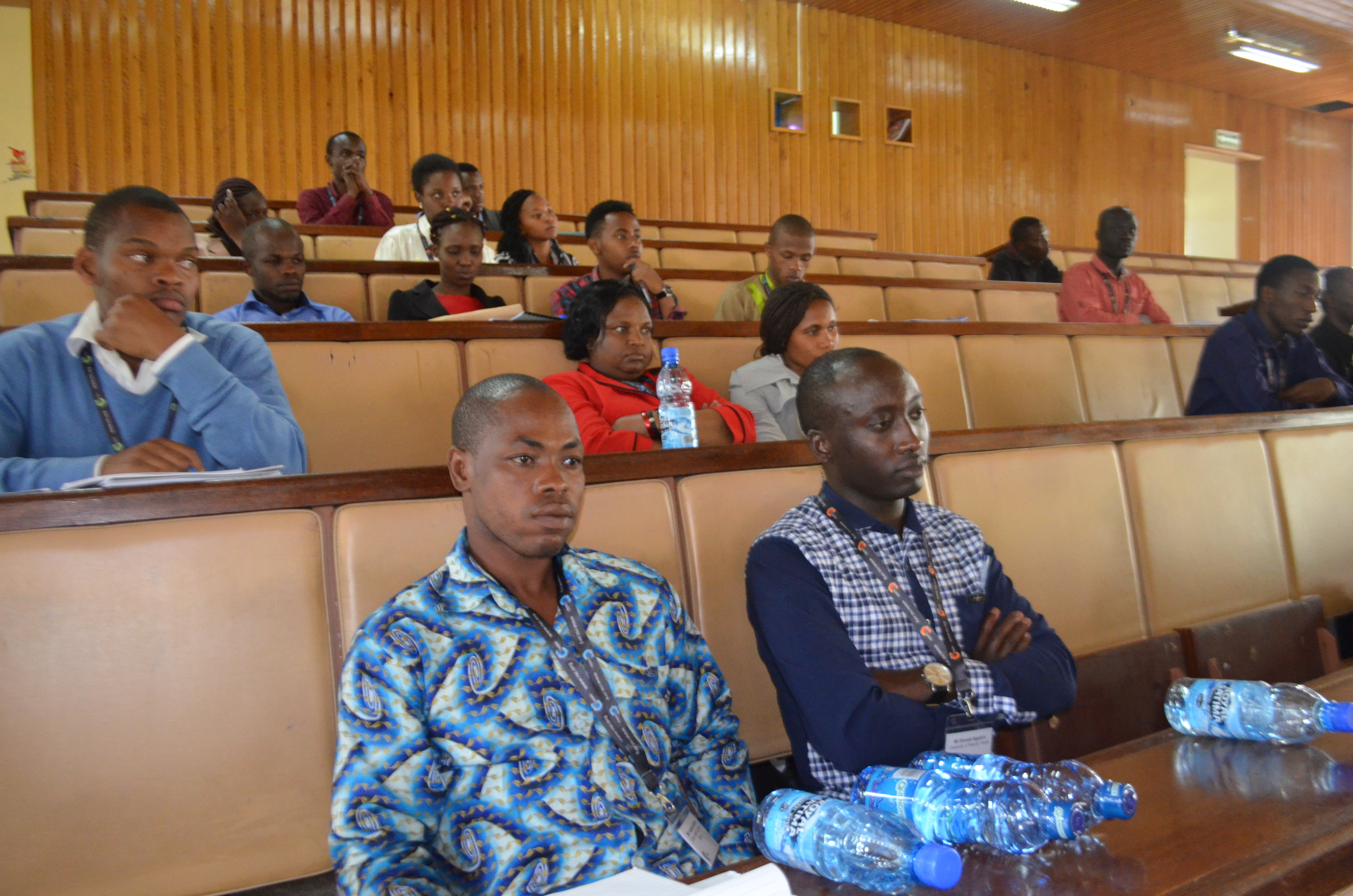 Sustainable Water Resources for Africa - Pan Africa Chemistry Network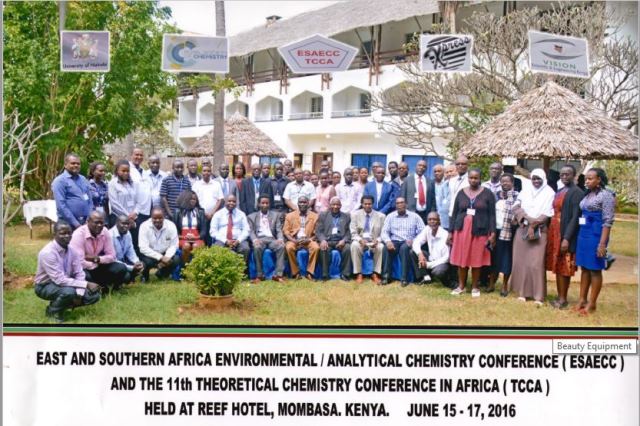 Group Photo of the ESAECC and 11th TCCA, June 15-17, Reef Hotel Mombassa
Group Photo of ESAESS and TCIC conference Conference-Reef Hotel-June 15-17.JPG
NATIONAL WORKSHOP ON THE OVERVIEW OF TRENDS IN TEACHING AND RESEARCH IN INORGANIC CHEMISTRY AND ITS APPLICATIONS IN KENYA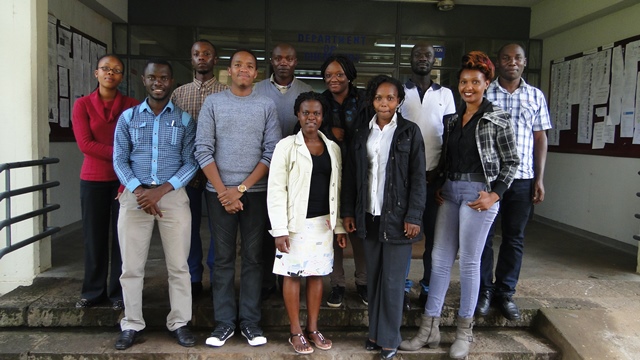 MSc class of 2015-16 with PhD students Moses Andima and Richard Oriko
College holds Research Writing Workshop
Participants During Research Writing Workshop
Adsorption of Atrazine Pesticide by Different Soil Samples: Apparent Thermodynamic Properties

The adsorption/desorption of atrazine pesticide by different soil particles in an aqueous solution was studied in terms of a model which assumes the adsorption/desorption equilibrium nX+s δi SXn (w) δSXn(soil particle) where X and S represent pesticide molecule and suspended particles respectively: SXn(w) is the pesticide particle complex and n is the number of particles molecules associated with a single adsorption site.
The apparent adsorption/desorption equilibrium constant k is given by:
ln[X]ads = ln(nk) + nln[X]e + [SXn]w
where:
[x]ads is concentration of X in adsorbed state in suspension.[X]e is the concentration of X in solution at equilibrium.[SXn]w is the pesticide adsorption site complex in the suspension at equilibrium. The set of values of: 0.1359, 2.3846 and -11.01 KJ/mole for the sediment; 0.1443, 3.6602 and -13.92 KJ/mole for clay; 0.4539, 1.6774 and -7.37 KJ/mole for the Kwale red were obtained for n, K and δG respectively (the apparent adsorption/ desorption free energy) for the adsorption of atrazine by the sediment, clay and Kwale red soil sample used.
Key words: Adsorption, pesticide, atrazine, adsorption equilibrium constant,
adsorption free energy.