Department of Chemistry Curriculum Review Committee together with were visited by the VC during their retreat at Lake Naivasha Resort
Mentorship in the Department of Chemistry
UoN, Uppsala Conference Discuss Application of Inorganic Chemistry in Development, Environmental Management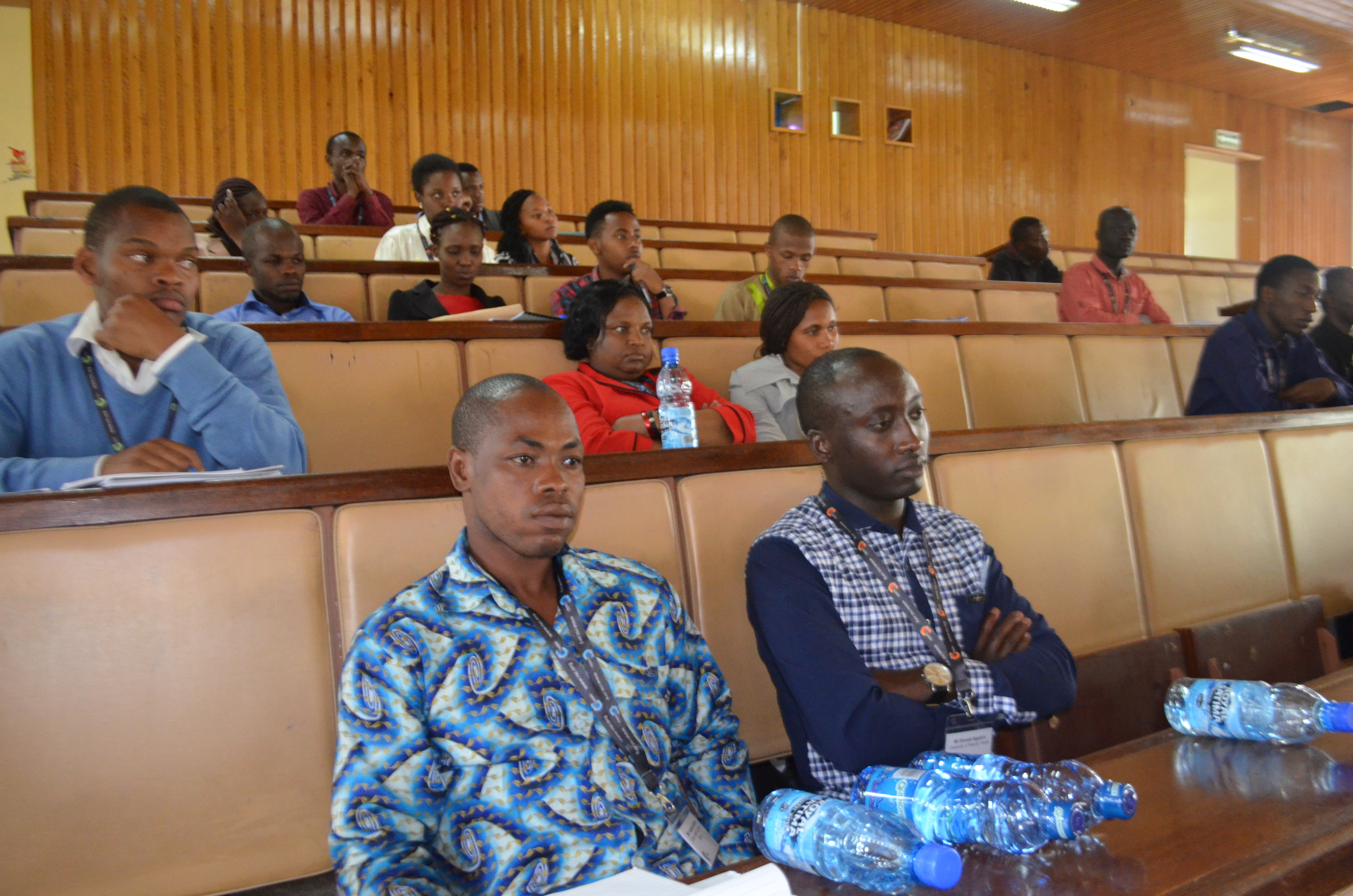 Sustainable Water Resources for Africa - Pan Africa Chemistry Network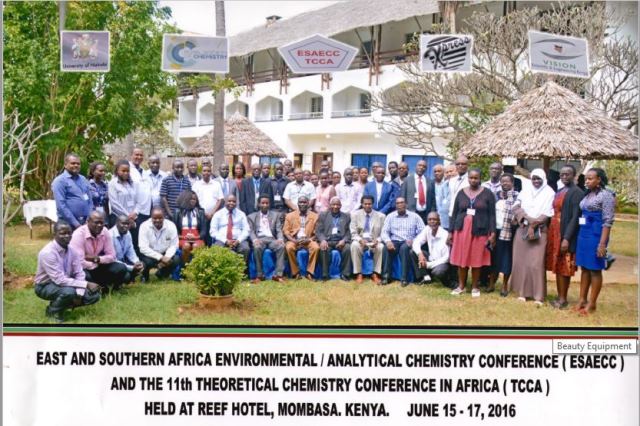 Group Photo of the ESAECC and 11th TCCA, June 15-17, Reef Hotel Mombassa
Group Photo of ESAESS and TCIC conference Conference-Reef Hotel-June 15-17.JPG
NATIONAL WORKSHOP ON THE OVERVIEW OF TRENDS IN TEACHING AND RESEARCH IN INORGANIC CHEMISTRY AND ITS APPLICATIONS IN KENYA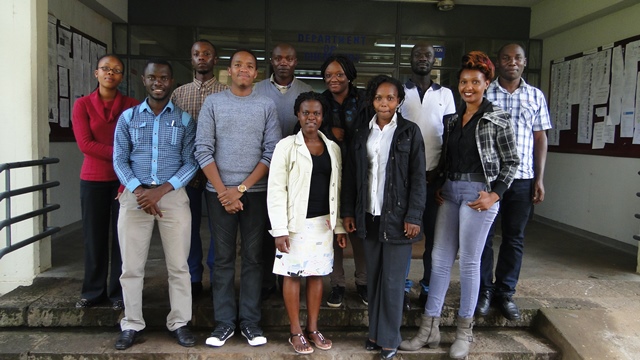 MSc class of 2015-16 with PhD students Moses Andima and Richard Oriko
College holds Research Writing Workshop
Participants During Research Writing Workshop
Kenya's Bottled Water Industry
Four different classes of bottled water including drinking, mineral, carbonated and flavored water marketed in Kenya were investigated. Coca-Cola sabco located in Embakasi manufactures Dasani drinking water, SABMiller Company located in Molo for Keringet mineral and carbonated water and Aquamist Limited located past Kikuyu manufactures, Aquamist mineral, carbonated and flavoured water. Coca-Cola sabco and Aquamist use reverse osmosis while SABMiller Company uses filtration.
We also conducted some research in various retailers and supermarkets and found out that Keringet followed by Dasani are the most demanded brands of water. Water analysis was carried out on the brands for pH, total dissolved solids TDS, chlorides, potassium, sodium, calcium, fluorides, sulphates and iron and counter checked our results with theirs on the bottle label. Ultra-violet spectroscopic methods were used to carry the above analysis.
Keringet mineral water had the following results from the laboratory Na+ 54, SO4 28.8, Cl- 114.6,K+ 10, F- 2.05, Ca2+ 0.4, Mg2+ 0, Fe2+ 0,TDS 23.6 and pH 6.4 On the label of the bottle the values were Na+ 25.26, SO4 0.4, Cl- 36.16,K+ 1.24, F- 0.79, Ca2+ 7.67, Mg2+ 0.09, Fe2+ 0,TDS 189 and pH 6.68. The results from the lab and on the label though different complied with standard KS 05-459. For Dasani the values were, Cl- 44, SO4 13.7, Na+ 10, K+ 13, Mg2+ 9.3 On the label of the bottle the values were Cl- 5, SO4 12, Na+ 10, K+ 3, and Mg2+ 3. The results comply with KEBS standards.
Marketing in the water industry is mostly done through advertising in the media, press, pamphlets and billboards. Aquamist which uses discounted pricing by selling 330ml bottled water at the same price as they would have sold 300 ml and 600 ml water as they would have sold 500ml hence having an upper hand in the market share.