Department of Chemistry Curriculum Review Committee together with were visited by the VC during their retreat at Lake Naivasha Resort
Mentorship in the Department of Chemistry
UoN, Uppsala Conference Discuss Application of Inorganic Chemistry in Development, Environmental Management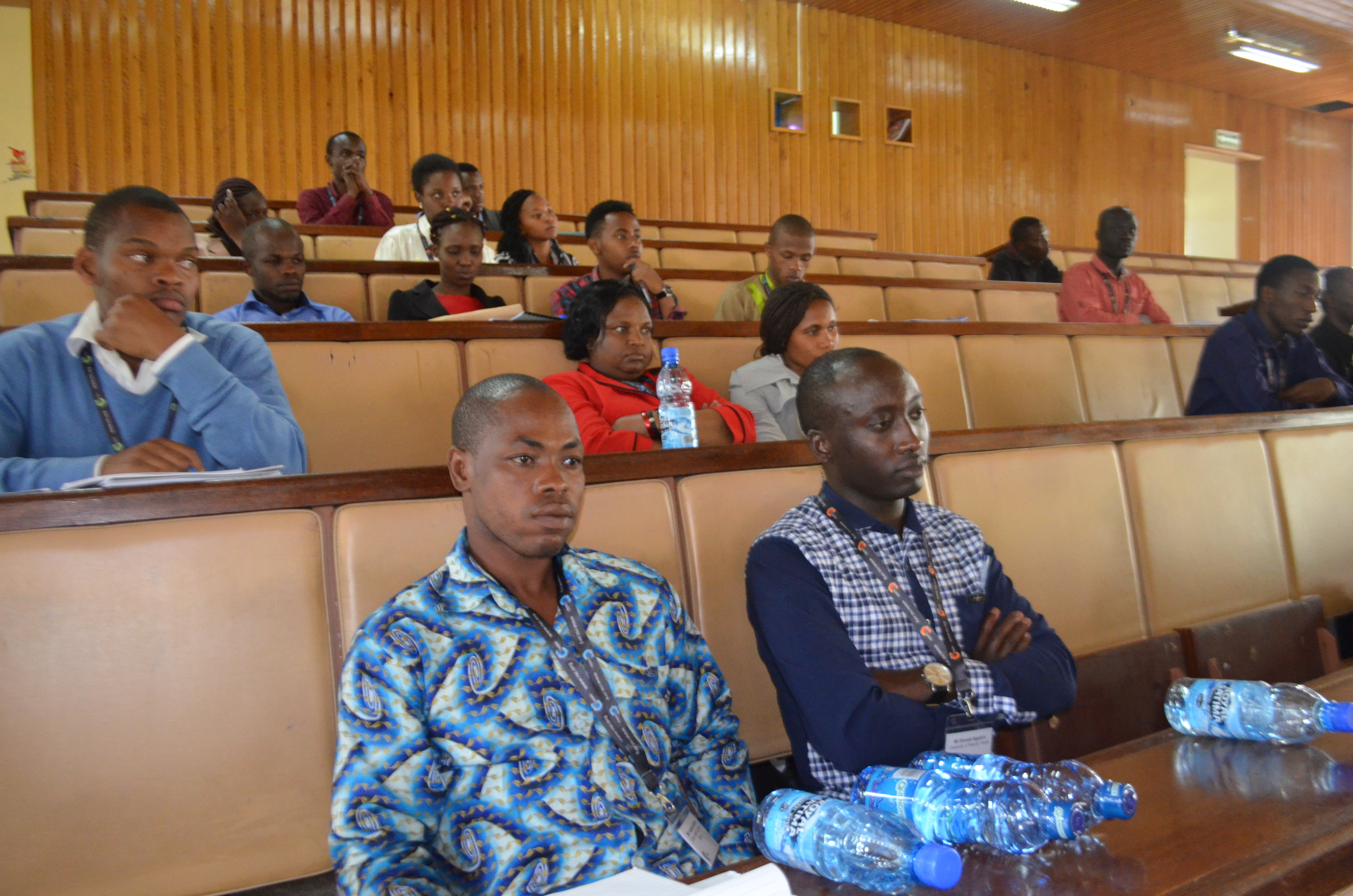 Sustainable Water Resources for Africa - Pan Africa Chemistry Network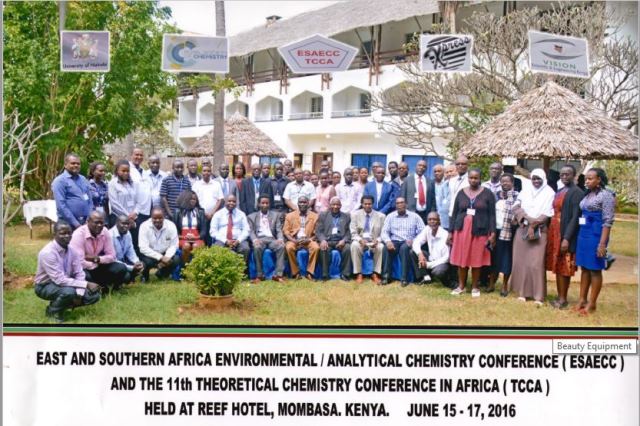 Group Photo of the ESAECC and 11th TCCA, June 15-17, Reef Hotel Mombassa
Group Photo of ESAESS and TCIC conference Conference-Reef Hotel-June 15-17.JPG
NATIONAL WORKSHOP ON THE OVERVIEW OF TRENDS IN TEACHING AND RESEARCH IN INORGANIC CHEMISTRY AND ITS APPLICATIONS IN KENYA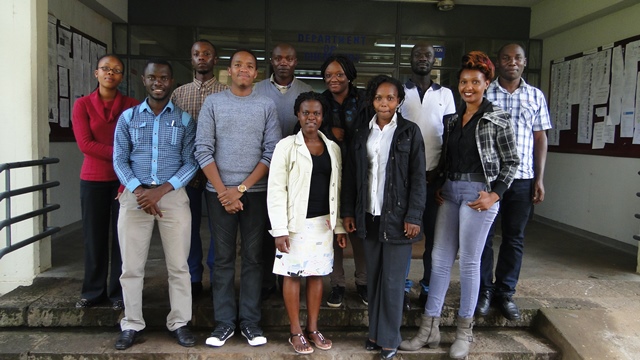 MSc class of 2015-16 with PhD students Moses Andima and Richard Oriko
College holds Research Writing Workshop
Participants During Research Writing Workshop
Synthesis of Chalcones, Conventionally and using a Green Method and a Few Hydrazine Derivatives
Chalcones are aromatic ketones that show antifungal, antitumor, antibacterial and anti-inflammatory properties. They also form the central core for an important array of compounds collectively known as chalconoids.
In this study a chalcone was prepared by an aldol condensation reaction between benzaldehyde and acetophenone in the presence of sodium hydroxide. This was done in a solvent (ethanol) and a solvent free environment by grinding in a mortar a mixture benzaldehyde, acetophenone and sodium hydroxide pellets.
The chalcone was derivatized using hydrazine hydrate into a pyrazoline derivative using two different methods. The first one involved by refluxing the mixture for 15 hours in a protic polar solvent (ethanol) and separating the product using column chromatography. The second method involved using a polar aprotic solvent, dimethyl sulfoxide (DMSO) at room temperature for 5 minutes. Structures of all products were determined using data from 1H and 13C NMR.