Department of Chemistry Curriculum Review Committee together with were visited by the VC during their retreat at Lake Naivasha Resort
Mentorship in the Department of Chemistry
UoN, Uppsala Conference Discuss Application of Inorganic Chemistry in Development, Environmental Management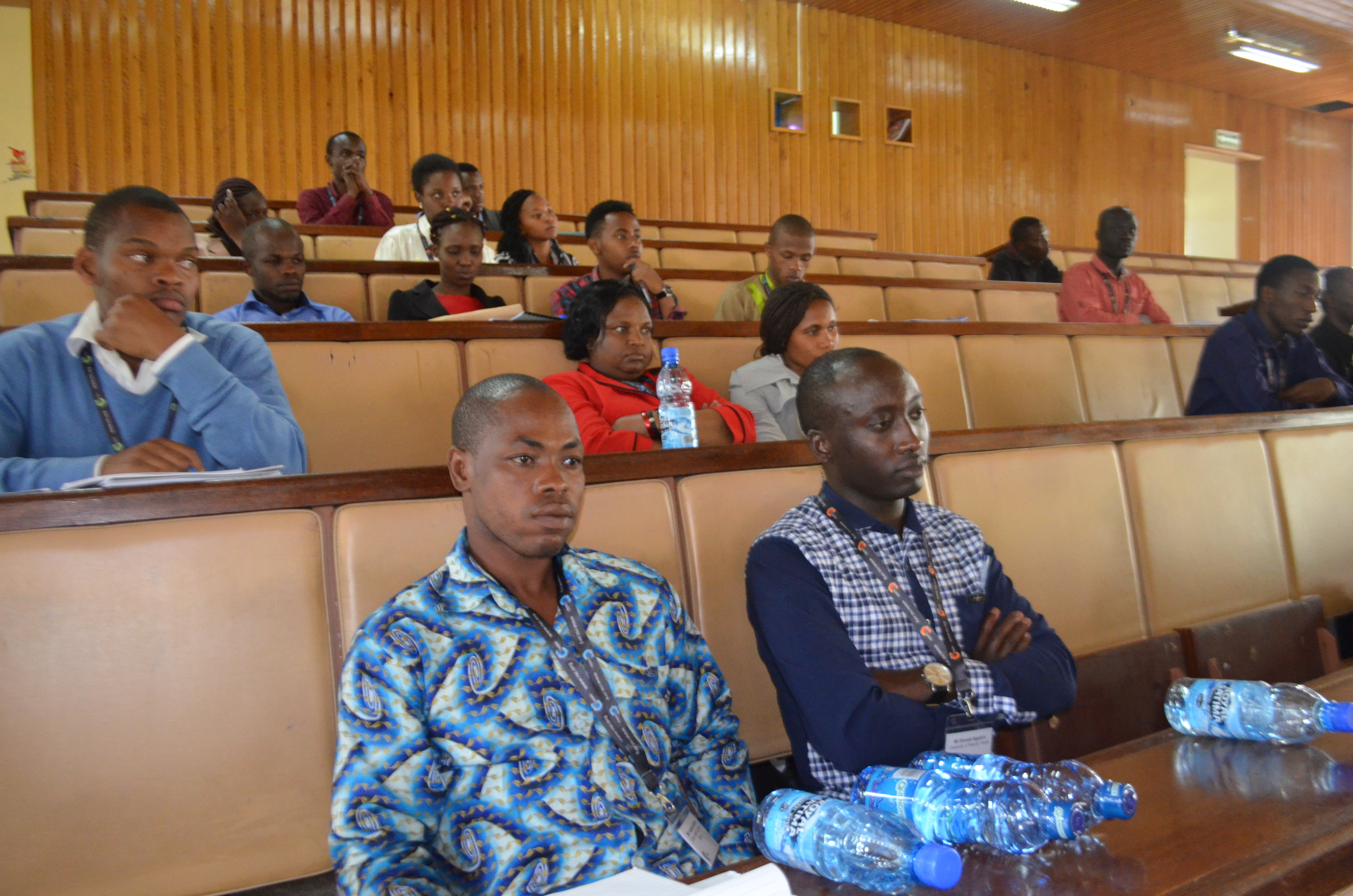 Sustainable Water Resources for Africa - Pan Africa Chemistry Network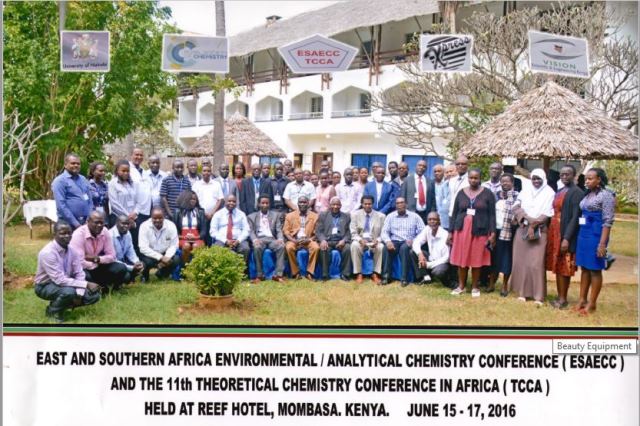 Group Photo of the ESAECC and 11th TCCA, June 15-17, Reef Hotel Mombassa
Group Photo of ESAESS and TCIC conference Conference-Reef Hotel-June 15-17.JPG
NATIONAL WORKSHOP ON THE OVERVIEW OF TRENDS IN TEACHING AND RESEARCH IN INORGANIC CHEMISTRY AND ITS APPLICATIONS IN KENYA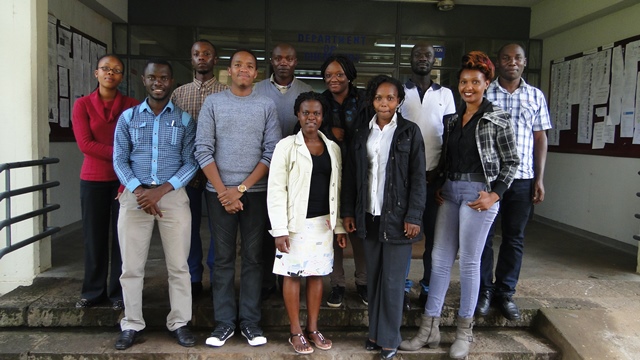 MSc class of 2015-16 with PhD students Moses Andima and Richard Oriko
College holds Research Writing Workshop
Participants During Research Writing Workshop
Water Bottle (P.E.T) Manufacture In Kenya
The consumption of polyethylene terephthalate (P.E.T) bottles has increased over the years mainly due to increase of bottled water consumption that has risen to an annual turnover of Kshs. 16 million. PET bottles are also used in other beverages such as juices, milk, yoghurt, beers, agrochemicals as well as pharmaceuticals. They are manufactured through remolding of PET pellets. The main manufacturing companies for PET water bottles in Kenya include Aquaplast Ltd, Coca Cola Sabco Ltd, SABMiller Ltd, General Plastics Ltd, SafePak Ltd and Malplastic Ltd.
These companies import PET granules which are molded to various shapes and sizes through direct processing or double stage. Aquamist Ltd and SABMiller Ltd use the double stage while Coca Cola Sabco currently uses the single stage. The latter produces water p.e.t bottles from 300ml to 1500ml while the other two manufacture upto 20000ml refills. The water p.e.t bottles mostly produced are; 300ml, 500ml, 750ml, 1000ml and 1500ml whose preform weights are; 14-15g for 300ml, 17-18g for 500ml,23g for 750ml,28g for 1000ml and 37g for 1500ml.
In Kenya, 157,680,000 water p.e.t bottles are produced annually with the 300ml water p.e.t bottle dominating the market at 25% market share. The average price of 300ml p.e.t bottle is Ksh. 6 while the 300ml bottled water averages at Ksh. 20. Evidently, the p.e.t bottle controls the market price of the finished product (bottled water) with a 30% share. Marketing of p.e.t bottles has boosted sales in the bottled water market in the past years which has also increased competition and reduced monopoly in the market. These has been achieved through production of distinct bottle designs, good quality bottles, branding as well as advertisements through media.