Mentorship in the Department of Chemistry
UoN, Uppsala Conference Discuss Application of Inorganic Chemistry in Development, Environmental Management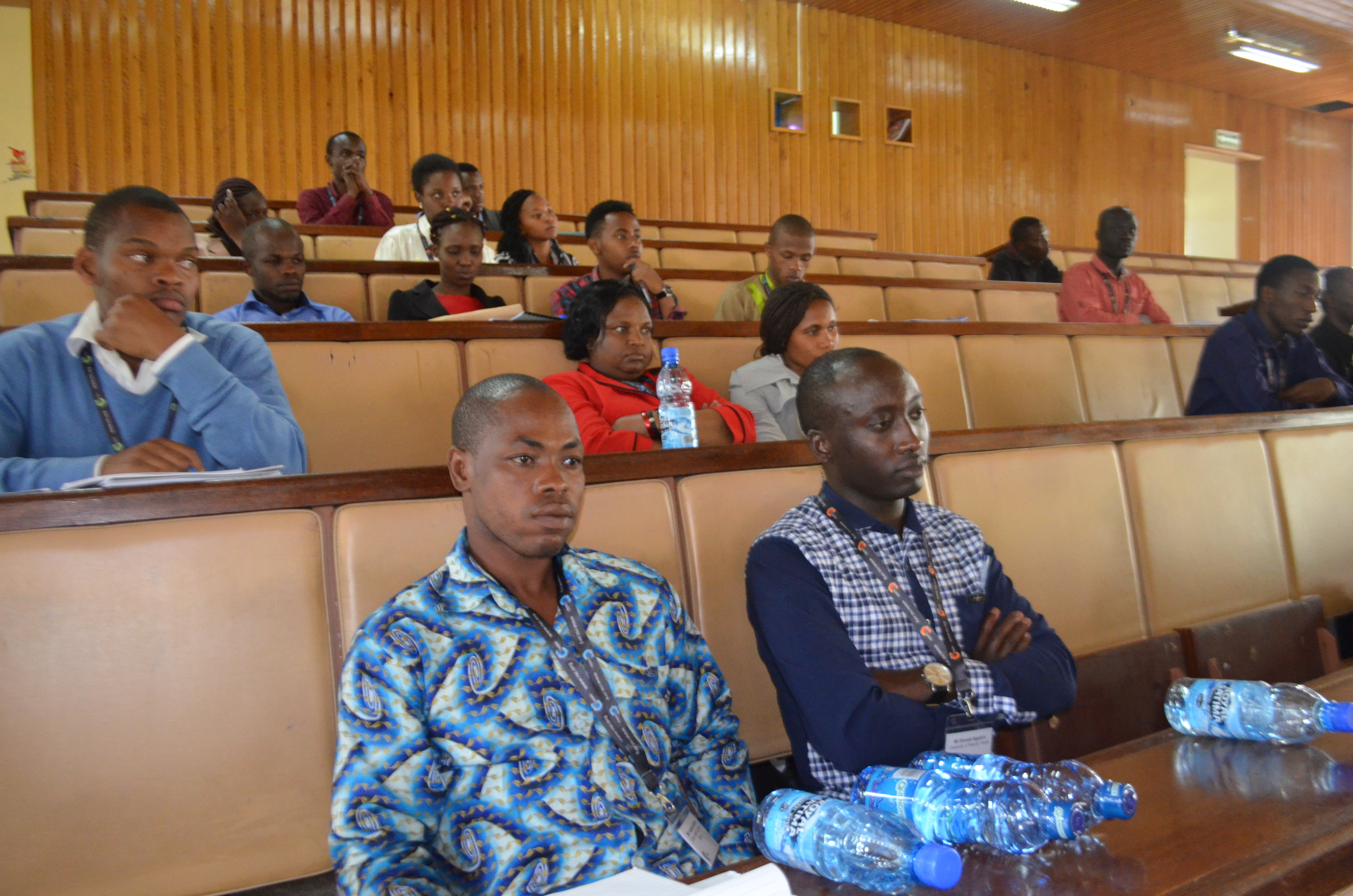 Sustainable Water Resources for Africa - Pan Africa Chemistry Network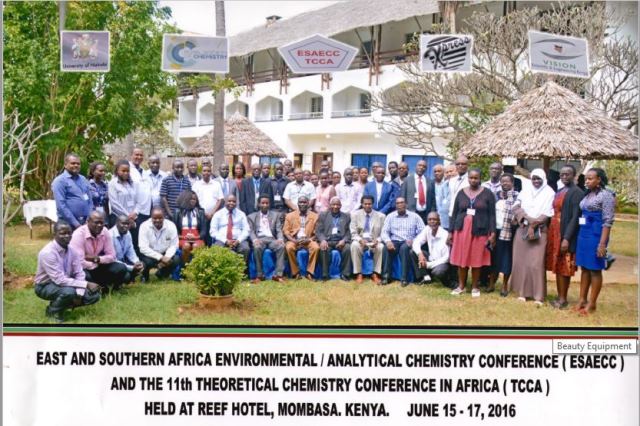 Group Photo of the ESAECC and 11th TCCA, June 15-17, Reef Hotel Mombassa
Group Photo of ESAESS and TCIC conference Conference-Reef Hotel-June 15-17.JPG
NATIONAL WORKSHOP ON THE OVERVIEW OF TRENDS IN TEACHING AND RESEARCH IN INORGANIC CHEMISTRY AND ITS APPLICATIONS IN KENYA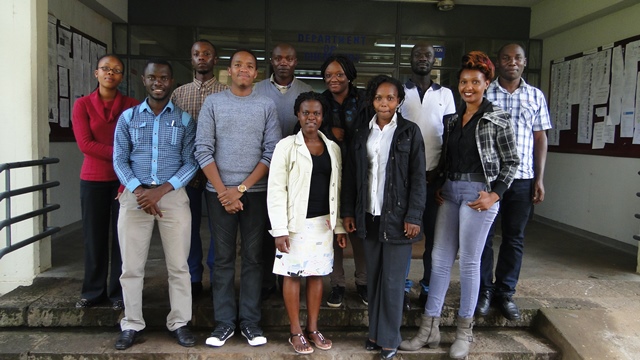 MSc class of 2015-16 with PhD students Moses Andima and Richard Oriko
College holds Research Writing Workshop
Participants During Research Writing Workshop
PACN Conference Invited Guest
Climate
The Climate in General
Although Nairobi is situated quite close to the Equator (See map of Kenya), its altitude of about 5,500 feet (1700 metres) results in enjoying an equable as opposed to a tropical climate, with temperatures neither uncomfortably low at night.
The main features of the climate are the existence of definite wet and dry seasons, and the absence of any large seasonal change in temperature. For convenience the year can be subdivided into four seasons as follows:-
Mid-December to Mid-March: Warm, sunny, dry.
Mid- March to May: Main rainy season.
June to Mid-October: Cool, rather cloudy (especially July-August), dry.
Mid-October to Mid-December Secondary rainy seasons.
The only period of the year when the weather can be rather trying is during the hot, dry period shortly before the rains break in March. At this time mid-day temperatures rise to nearly 32°C, the relative humidity may fall to 10%, and a moderately strong easterly wind tends to raise the dust.