Mentorship in the Department of Chemistry
UoN, Uppsala Conference Discuss Application of Inorganic Chemistry in Development, Environmental Management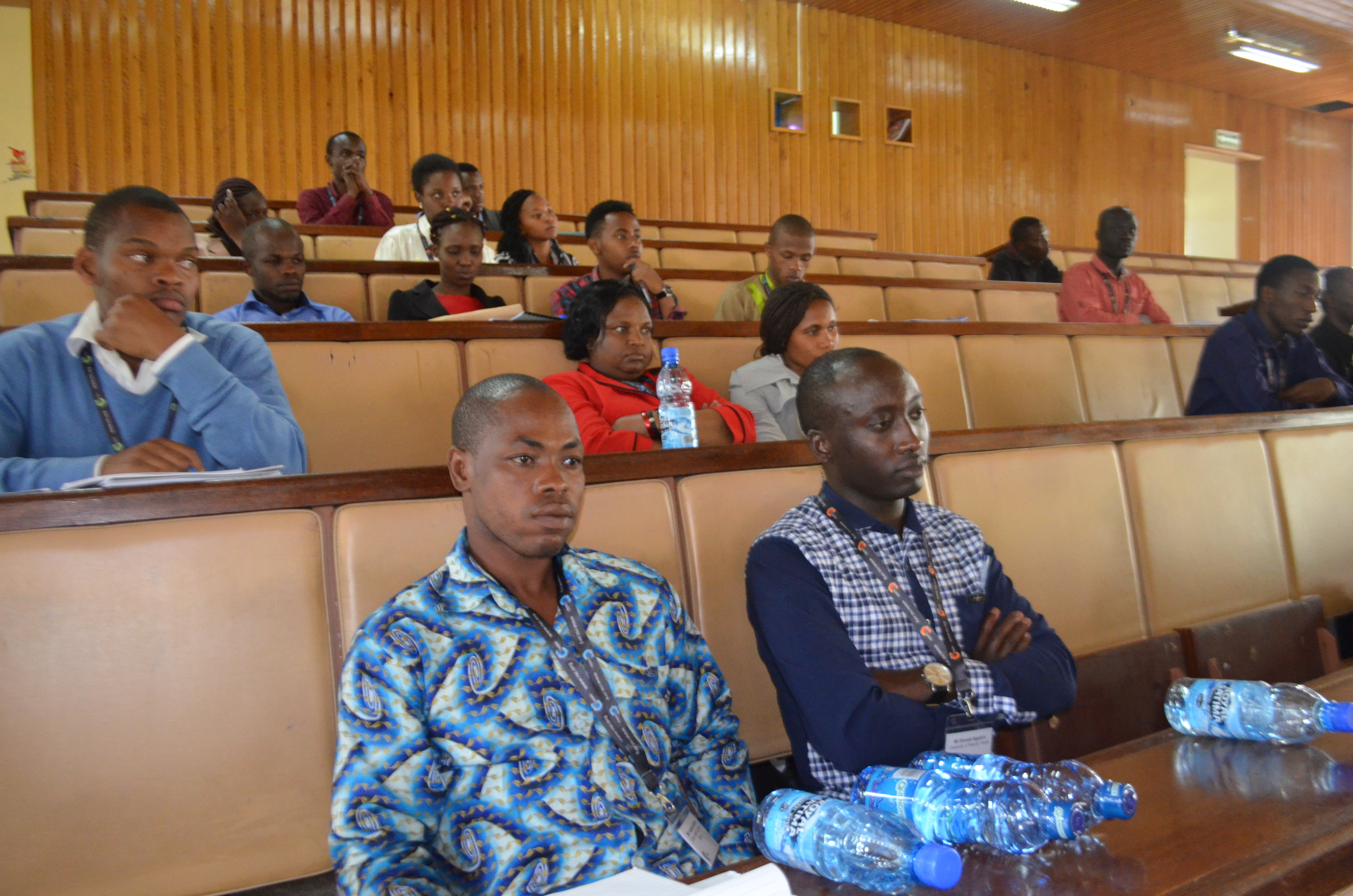 Sustainable Water Resources for Africa - Pan Africa Chemistry Network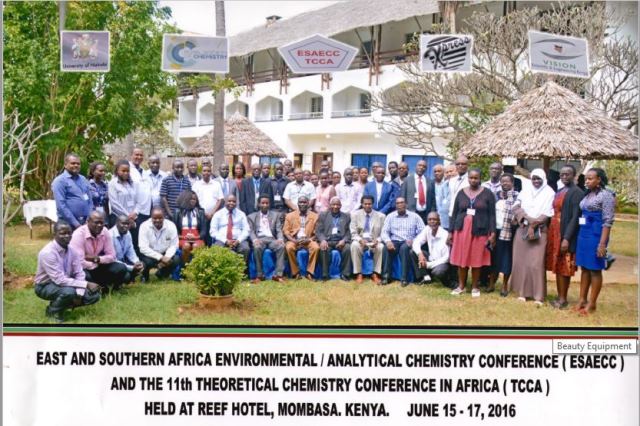 Group Photo of the ESAECC and 11th TCCA, June 15-17, Reef Hotel Mombassa
Group Photo of ESAESS and TCIC conference Conference-Reef Hotel-June 15-17.JPG
NATIONAL WORKSHOP ON THE OVERVIEW OF TRENDS IN TEACHING AND RESEARCH IN INORGANIC CHEMISTRY AND ITS APPLICATIONS IN KENYA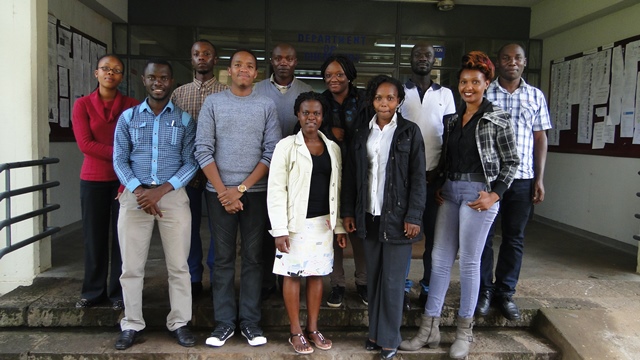 MSc class of 2015-16 with PhD students Moses Andima and Richard Oriko
College holds Research Writing Workshop
Participants During Research Writing Workshop
PACN Conference Invited Guest
Procurement, Equipment & Maintenance (NMR, GC-MS, etc)
Members
Mr. Charles Mirikau - Chair
Prof. Abiy Yenesew - Deputy
Ms. Anne Muia
Prinipal Technologist
Dr. Beth Ndunda
Prof. S. O. Wandiga
Prof. G. N. Kamau
Prof. J. Kithinji
Prof. D.K Kariuki
Dr. Erick Korir
Dr E. Michira
Dr B Wamalwa
Dr J.N. Wabomba
Prof A Yusuf
Ms R. Mutungi
Ms F. Wainaina
Ms V. Muinde
Dr Vincent Madadi
Dr Damaris Mbui
Dr Fariddah Were
Mr E. Mwangi
Ms E. Kamau
Dr Solomon Derese
Mandate
Supervise procurement plan preparation, buying, inspection and receipt of the goods into the departmental store.
Establishment of Evaluation Committee to deal with technical and financial aspects of procurement as per guidelines of the Public Procurement and Asset Disposal (PPAD) Act 2015. The Guidelines for Evaluation will be provided to Evaluation Sub-Committee.
Equipment requirements in the Department and strategy (5 year strategic Plan) for acquisition and donations from various partners.
Establishment of Central Laboratory Facility in the Department for use by all staff and Consultancies.
To put in place organizational structure. Lab usage policy and charges for various users (in consultation with Income Generation Committee), as well as equipment maintenance to ensure sustainability in service provision.