Mentorship in the Department of Chemistry
UoN, Uppsala Conference Discuss Application of Inorganic Chemistry in Development, Environmental Management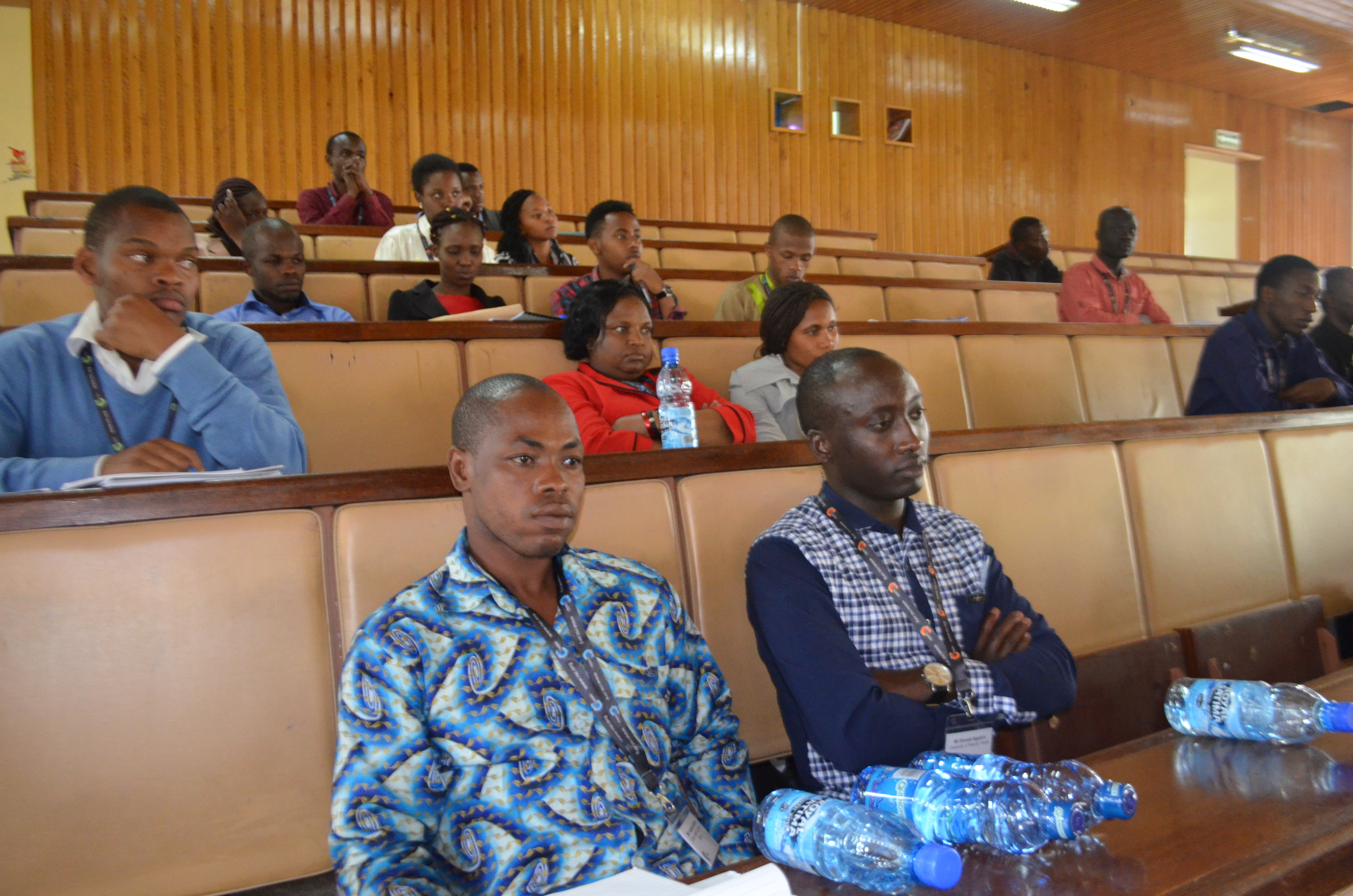 Sustainable Water Resources for Africa - Pan Africa Chemistry Network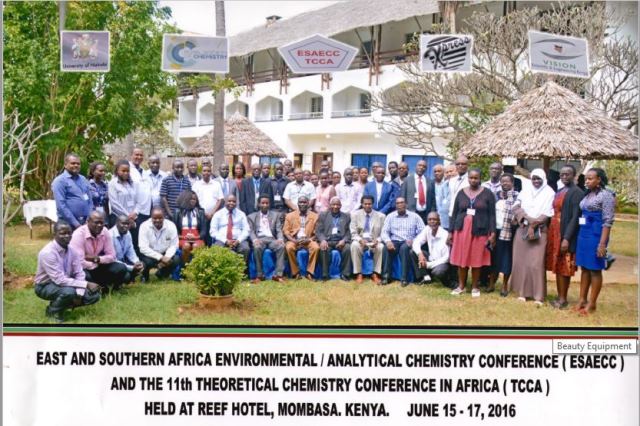 Group Photo of the ESAECC and 11th TCCA, June 15-17, Reef Hotel Mombassa
Group Photo of ESAESS and TCIC conference Conference-Reef Hotel-June 15-17.JPG
NATIONAL WORKSHOP ON THE OVERVIEW OF TRENDS IN TEACHING AND RESEARCH IN INORGANIC CHEMISTRY AND ITS APPLICATIONS IN KENYA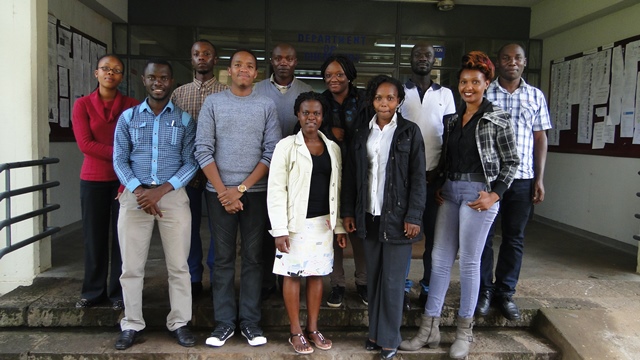 MSc class of 2015-16 with PhD students Moses Andima and Richard Oriko
College holds Research Writing Workshop
Participants During Research Writing Workshop
PACN Conference Invited Guest
Registration & Examinations
Membership
Dr. John Wanjohi -Chair

Mr. Charles Mirikau -Deputy

Dr. Marina Mukabi

Prof. J. O. Midiwo - Advisor

Dr. Beth Ndunda

Ms. Doreen Alusa

Ms. Rachel Njogu

Mr. Fredrick Mwazighe

Dr. J. Kithure

Mr. Patrick Tum

Dr. Ruth Odhiambo
Mandate
Deals with registration of new students, administration of examinations from drafts to forwarding of marks to Dean, SPS.
Procedures for receiving and Processing Draft Examinations and Marking Schemes in the Department and forwarding to External Examiners and Examination Centre.
Coordination of transport, hotel accommodation and payments for External Examiners.
Examination Invigilation lists and Cross-checking of marked scripts.