Department of Chemistry Curriculum Review Committee together with were visited by the VC during their retreat at Lake Naivasha Resort
Mentorship in the Department of Chemistry
UoN, Uppsala Conference Discuss Application of Inorganic Chemistry in Development, Environmental Management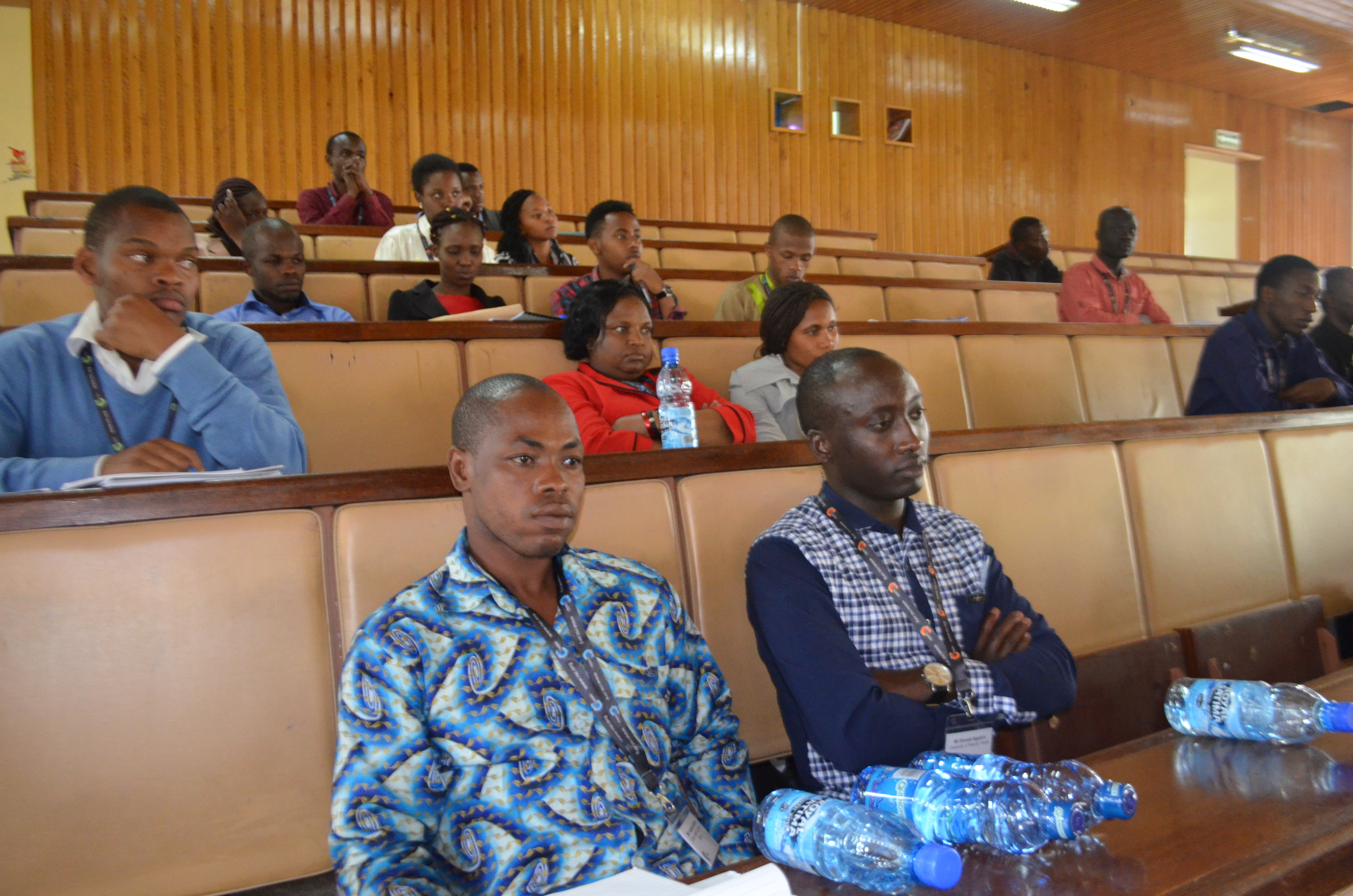 Sustainable Water Resources for Africa - Pan Africa Chemistry Network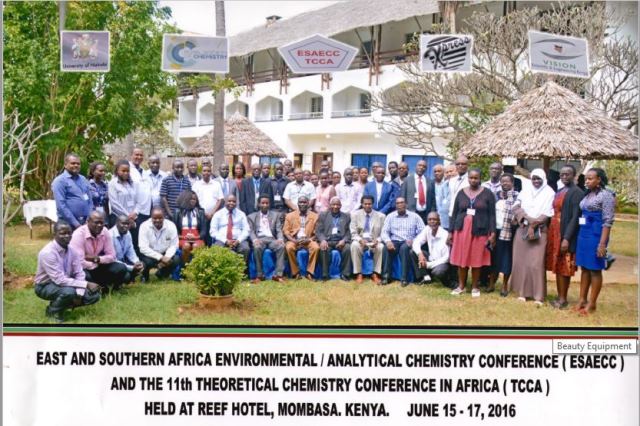 Group Photo of the ESAECC and 11th TCCA, June 15-17, Reef Hotel Mombassa
Group Photo of ESAESS and TCIC conference Conference-Reef Hotel-June 15-17.JPG
NATIONAL WORKSHOP ON THE OVERVIEW OF TRENDS IN TEACHING AND RESEARCH IN INORGANIC CHEMISTRY AND ITS APPLICATIONS IN KENYA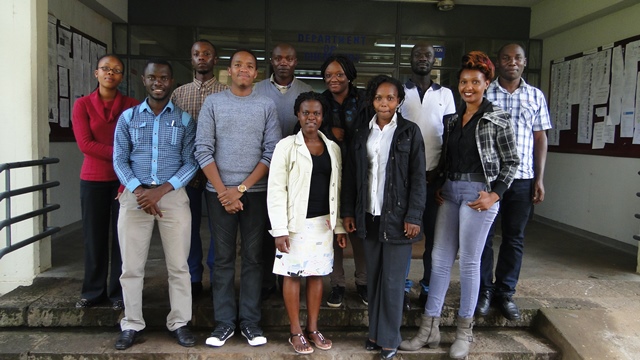 MSc class of 2015-16 with PhD students Moses Andima and Richard Oriko
College holds Research Writing Workshop
Participants During Research Writing Workshop
Kenya SPHEIR Curriculum Review Retreat at Lake Naivasha Resort
Submitted by sderese on Thu, 2019-03-07 11:31
Date and time:
Fri, 2019-03-01 (All day)
Location / Venue:
Lake Naivasha Resort, Naivasha
The Department of Chemistry is currently reviewing its curriculum. The curriculum is being reviewed under the Kenya SPHEIR project with partners from the University of Nottingham and five local universities. During March 1-2, 2019, the review committee had a retreat at Lake Naivasha Resort to finalize the document.