Mentorship in the Department of Chemistry
UoN, Uppsala Conference Discuss Application of Inorganic Chemistry in Development, Environmental Management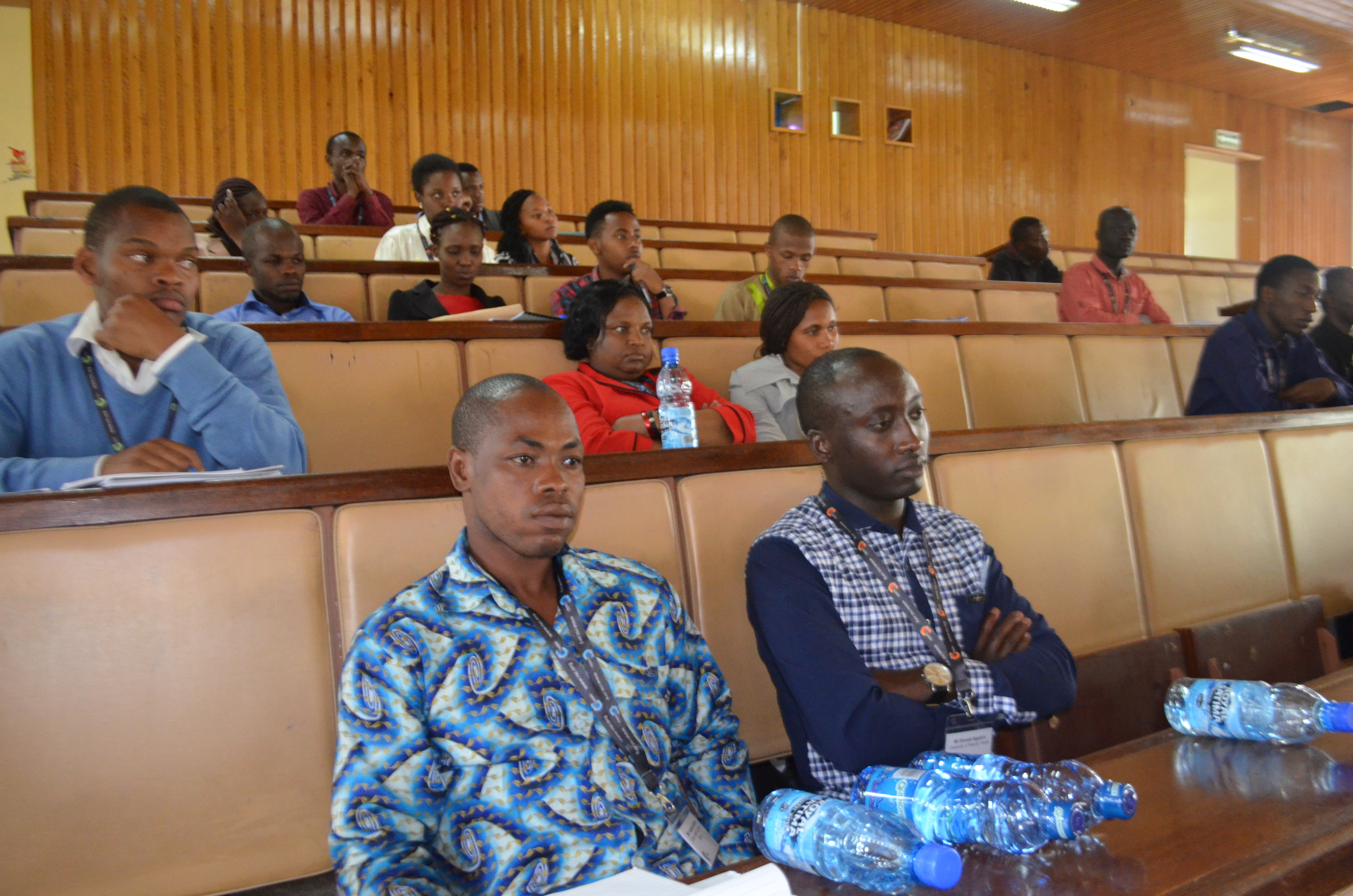 Sustainable Water Resources for Africa - Pan Africa Chemistry Network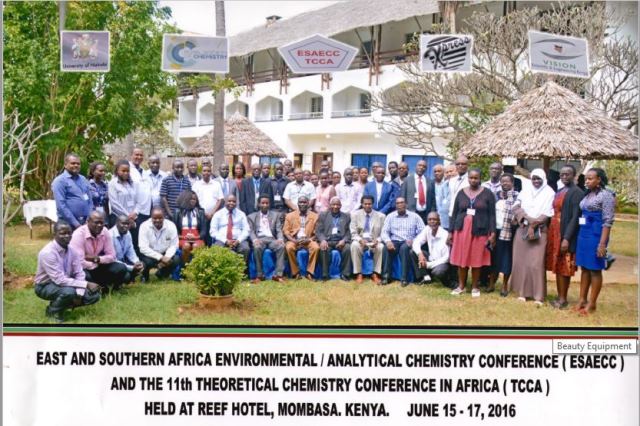 Group Photo of the ESAECC and 11th TCCA, June 15-17, Reef Hotel Mombassa
Group Photo of ESAESS and TCIC conference Conference-Reef Hotel-June 15-17.JPG
NATIONAL WORKSHOP ON THE OVERVIEW OF TRENDS IN TEACHING AND RESEARCH IN INORGANIC CHEMISTRY AND ITS APPLICATIONS IN KENYA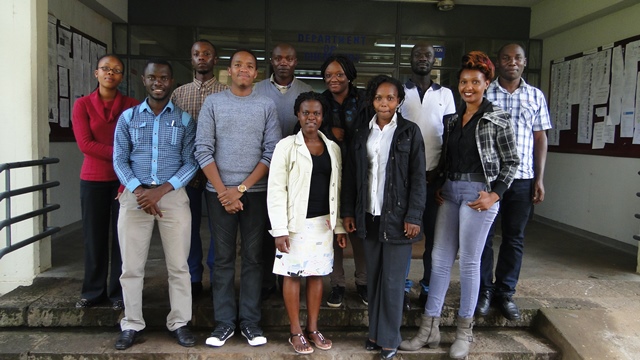 MSc class of 2015-16 with PhD students Moses Andima and Richard Oriko
College holds Research Writing Workshop
Participants During Research Writing Workshop
PACN Conference Invited Guest
Income Generation, Innovations & Partnerships
Income Generation, Innovations & Partnerships
Members
Dr A. Ndakala -Chair
Prof.J.M. Onyari (Deputy)
Prof G. Kamau
Prof J Midiwo
Dr Kerubo
Dr D Mbui
Dr Solomon Derese
Dr V. Madadi
Mr Wafula
Dr F. Oduor
Prof. J.P. Kithinji
Prof H. Njenga
Dr O Onyatta
Dr A Odinga
Dr M.N Mbugua
Prof DK Kariuki
Mr F.M Mwazige
Prof. Bhatt
Prof RM Munavu
Principal Technologist
Ms Ann Muia
Mr Ephamtus Mwangi
Ms Rose Mutungi
MANDATE
Consultancies-Policy frame work and develop specific guidelines for conducting consultancies in the Department and remuneration of service providers.
Detergent Unit- To review the organizational structure and ensure efficient un-interrupted production of detergents; Procurement Plan, Re-order levels of raw materials and credit policy;
Explore Public-Private partnerships and develop comprehensive business strategy for detergent unit.
Partnerships, Innovations & entrepreneurship programs, IPR issues, Chamomile Kibwezi project and University-Industry partnerships.
Space utilization and requirements in Department.
Memorandum of Agreements and Student industrial attachments & Partnerships programs.